Military budget to be increased by 7.5 percent
Share - WeChat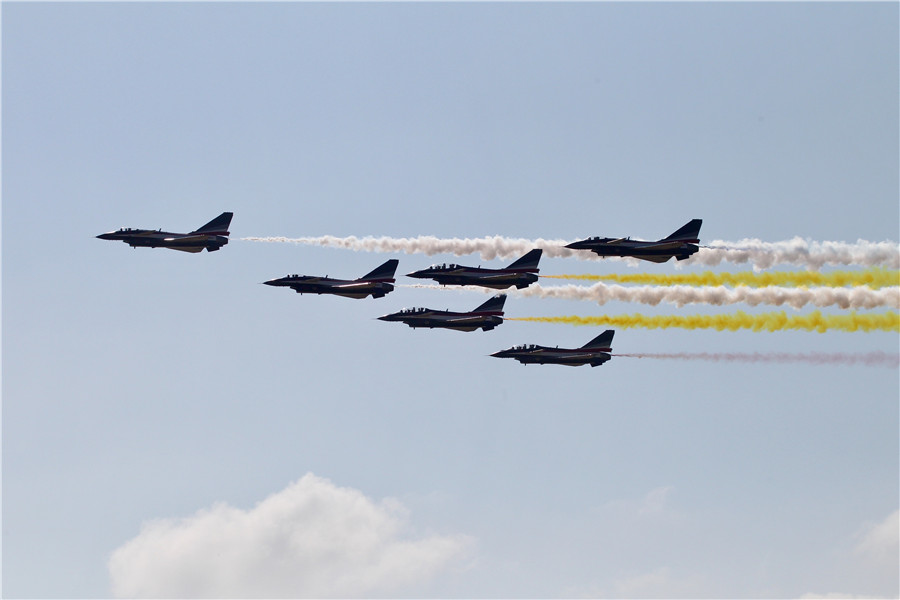 Draft plan sets expenditure this fiscal year at approximately 1.19 trillion yuan
China plans to raise its defense budget by 7.5 percent in fiscal year 2019, slightly lower than last year's 8.1 percent hike, according to a draft budget report submitted to the national legislature on Tuesday.
The military expenditure for this fiscal year proposed by the central government is nearly 1.19 trillion yuan ($177 billion), according to the draft fiscal plan released at the opening of the second session of the 13th National People's Congress in Beijing's Great Hall of the People.
China's defense budget in fiscal 2018 was set at about 1.11 trillion yuan. The report was made by the Ministry of Finance and is to be reviewed and discussed by NPC deputies.
The annual Government Work Report, also released at the opening meeting, said that reform of national defense and the military will be further deepened.
The work report said the military will continue improving its combat-readiness training and will firmly safeguard the nation's sovereignty, security and development interests.
The work report also pledged to further boost the civil-military integration strategy and implement innovation in defense technology.
Lieutenant General He Lei, former vice-president of the People's Liberation Army Academy of Military Science, said that considering the tremendous changes in China and the global strategic situation, it is reasonable and appropriate for the country to moderately increase its defense budget.
The share of China's defense budget in the GDP is still lower than that of other major countries, he said, adding that a stronger Chinese military will not only safeguard China's safety but also contribute to world peace.
Zhang Yesui, spokesman for this year's NPC session, said at a news conference on Monday that China's defense expenditure is for the protection of the nation's sovereignty, security and territorial integrity and does not pose any threat to other countries. He said China always sticks to the path of peaceful development and follows policies that are purely defensive in nature.
"To judge whether a country poses a threat to other nations, the key lies in its foreign and defense policies rather than the increase in its defense budget," Zhang said.
The spokesman explained that a reasonable and moderate rise in military expenditure is to meet the needs of safeguarding national security and facilitating military reform with Chinese characteristics.
"Starting in 2016, the percentage increases in our defense budget have been in the single digits each year, as opposed to double-digit rises in the five consecutive years before that year," Zhang said.
"Compared with other countries, our military spending in 2018 accounted for about 1.3 percent of our GDP for that year, while some developed nations maintained a 2-plus percent proportion."