Patience in negotiations commendable
Share - WeChat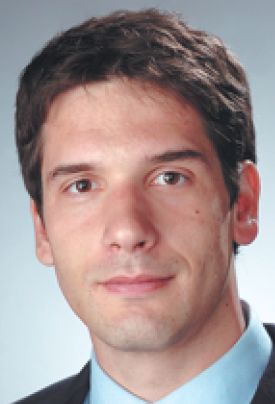 Political scientist sees nation's dialogue with trading partners as sustainable and hopeful
To Dimitar D. Gueorguiev, a big achievement in China's development since the start of reform and opening-up is "the Chinese government's decision to allow space for the Chinese people to pursue their own ambitions, and their own interests".
The assistant professor of political science at Syracuse University in New York said this space not only opened in the countryside and in industry, but also in opportunities for public participation in policymaking, expression of concerns, and giving feedback.
"In recent years, one sustained achievement has been China's commitment to pragmatic policy," Gueorguiev, the co-author of a 2017 book on Chinese governance institutions, said. The book highlighted China's far-reaching governance reforms, designed to promote government transparency and increase public participation in official policymaking.
By pragmatism, Gueorguiev said he means "maintaining successful policies, but also abandoning unsuccessful ones".
He acknowledges that China is making huge investments in environmental sustainability and technological innovation. "China recognizes the opportunities in environmentally friendly innovation as good strategies for the future," he said.
Environmental protection has been an important topic at the two sessions - the annual meetings of China's top legislature and the country's top political advisory body - in recent years, and is expected to be widely discussed this year too.
"The initiative to dramatically increase electric vehicles is nudging the industry and consumers in a common direction, which also overlaps with investments in new energy and transportation infrastructure," Gueorguiev said.
A Reuters report said China is positioned to be a hot spot for investment in electric vehicles, with about 45 percent of a global total of $300 billion to be spent in China over the next five to 10 years.
Globally, Gueorguiev sees much more uncertainty today and in the recent past.
"I think China is pragmatic and patient in its dialogue with the US and other major trading partners," he said. "China has an interest in finding ways to reduce instabilities and inequalities. China's willingness to negotiate solutions is commendable."
Gueorguiev also said that the impact China has on the rest of the world is "not only as a source of exports, but also as a destination for foreign investment and goods".
"Moving forward, it is incredibly important for China to rebalance its domestic economy toward greater consumption while maintaining a commitment to openness, which will give hope and confidence to the rest of the global economy," Gueorguiev said.
During a meeting with Tesla CEO Elon Musk in Beijing in January, Premier Li Keqiang said China will continue to be a popular long-term destination for foreign investment.
Wu Jiayi in Washington contributed to the article.