Baidu chief calls for intelligent transportation solutions
Share - WeChat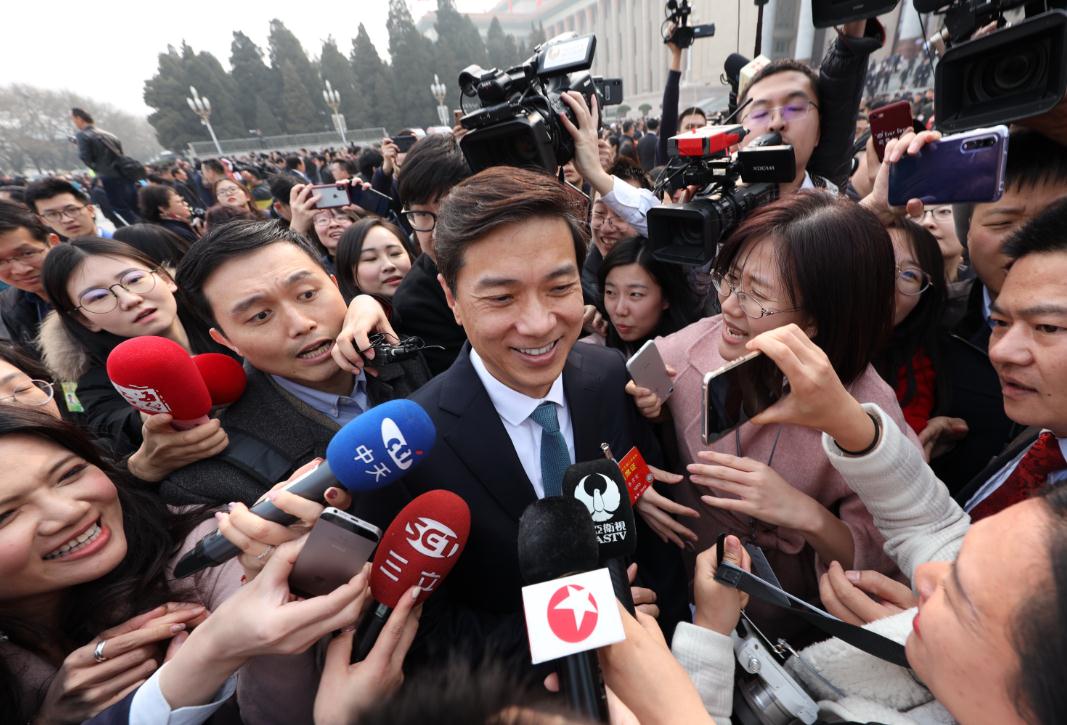 China should further strengthen its guidance in establishing a data sharing and usage mechanism, and encourage local authorities to explore and establish intelligent transportation solutions, Robin Li, chairman and CEO of leading Chinese search engine Baidu Inc, said on the sidelines of the annual two sessions.
In his proposal to the second session of the 13th National Committee of the Chinese People's Political Consultative Conference, Li, a member of the committee, said artificial intelligence technologies should be applied in intelligent traffic solutions that can effectively alleviate traffic congestion, and reduce traffic accidents to offer smooth and safe travel.
"At present, the integration of new technologies with the governance of urban transportation is still in an early stage, so the government's policies play a vital role in this period of time," Li said.
Li called for the authorities to speed up the formulation of standards regarding the cooperative vehicle-infrastructure system, which can acquire vehicle and road information by using wireless communication and sensor detection technologies, as well as promote the intelligent transformation of transportation infrastructure.
Moreover, intelligent traffic lights and intelligent parking should be deployed in some cities with competent conditions, and then gradually extended to the whole country, Li said.
Li also proposed strengthening ethical research on AI.
"We have seen that AI has raised some concerns, such as whether people will be replaced by machines, and whether AI has been confirmed as safe and controllable," he said.
"Only by strengthening the study of the ethics of AI and properly handling the relationship between machines and human beings, can we gain more dividends from AI and bring benefits to mankind through technology," Li noted.
In July 2017, the State Council issued a plan that set benchmarks for the nation's AI sector, with the value of core AI industries predicted to exceed 1 trillion yuan ($149 billion) by 2030.
Li emphasized the government should take a lead in organizing industry experts and AI enterprises to carry out the research and top-level design of AI ethics, in order to boost the healthy growth of the industry.
Baidu was chosen to lead the establishment of China's AI national laboratory on deep learning in 2017. Self-driving technologies are important to the national research project.
The internet search giant has stepped up its efforts to promote the commercialization of self-driving technology, and obtained more than 50 plates for self-driving vehicles.
"China has taken the lead in AI and big data sector, in which China has ranked No 1 in investment, far more than America and Europe," said Guo Yike, a professor from Imperial College London and founding director of the college's data science institute.