Palestinian car runs over Israeli troops, assailants shot dead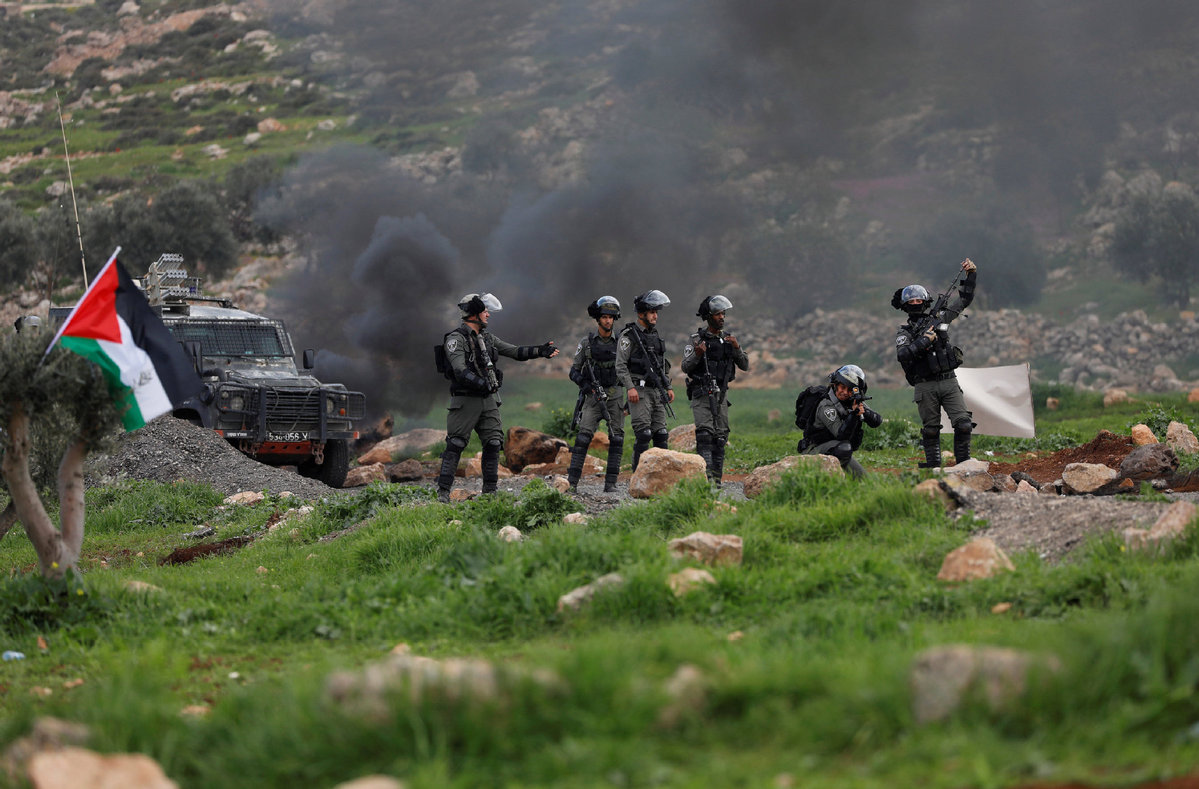 JERUSALEM - Two Palestinians were shot dead on Monday after they drove car into Israeli soldiers in the West Bank, critically injuring an officer, Israeli military and local media said.
The military issued a statement describing the incident as a Palestinian car-ramming attack, saying that two attackers were "neutralized" and a third man, who was also in the car, was slightly wounded.
Local media reported that the two Palestinians were killed.
The military said an army officer was "severely" injured and a paramilitary Border Police troop was lightly wounded after a Palestinian car ran over them outside the village of Ni'ma, northwest of Ramallah city.
Israeli media reported that the soldiers had stopped their vehicle at the side of the road at night before the attack.
The violence was the latest in a wave of individual Palestinian attacks, carried out mostly by Palestinians without known affiliation with militant groups.
Israel seized the West Bank in the 1967 Middle East war. Palestinians wish to establish a state in the West Bank and in the Gaza Strip, with East Jerusalem as its capital. The peace talks between Israel and the Palestinians collapsed in 2014.