Action plan created to improve water quality in Yangtze River
Share - WeChat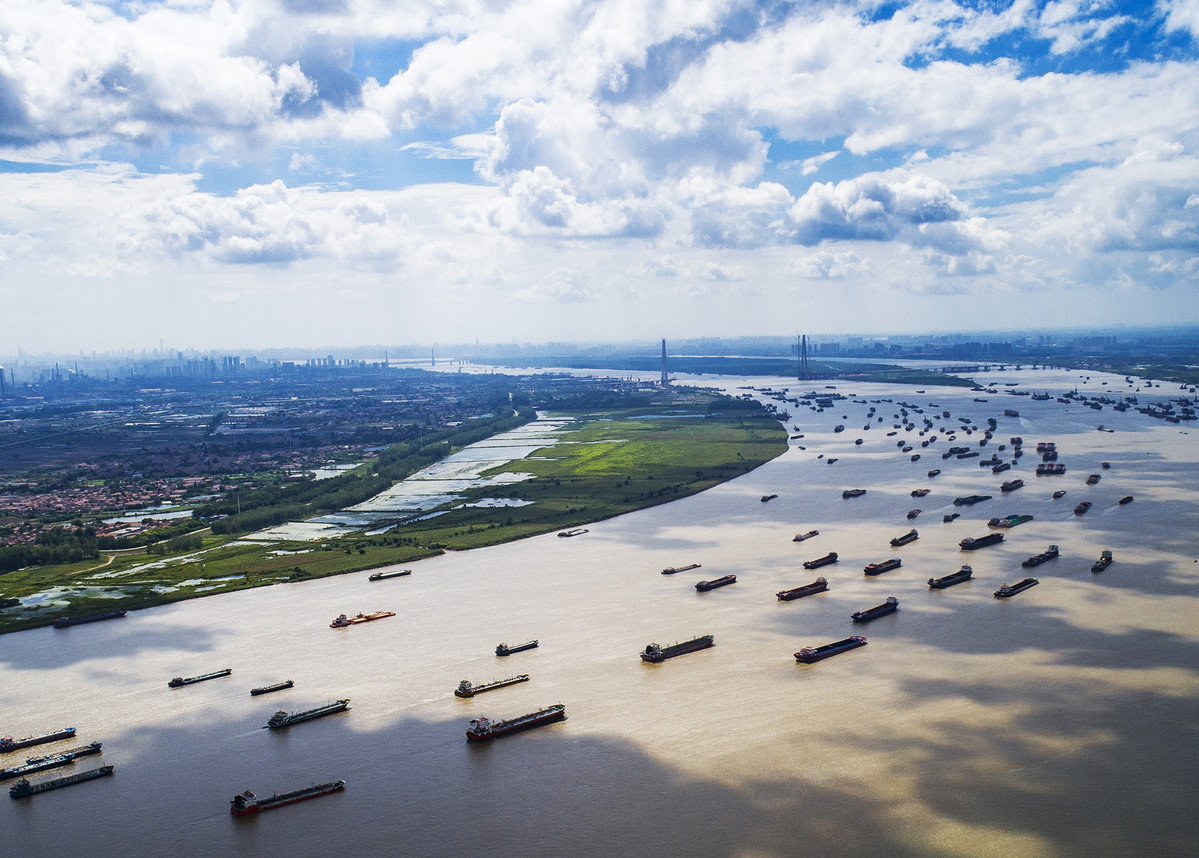 The Ministry of Ecology and Environment has drawn up an action plan to improve the water quality of the Yangtze River over the next two years, it announced on Thursday.
The ministry aims to finish the overhaul of sewage outlets and eliminate nearly all water below Grade V - the lowest quality grade in China's five-tier system - near the river by 2020 under the action plan, which was released by the ministry and the National Development and Reform Commission on Monday.
Other goals include guaranteeing at least 1,000 metric tons of drinking water a day in the Yangtze River Economic Zones and suspending all large-scale construction activities that affect the river.
"It is hard to overhaul sewage outlets. Most of the time, we can't tell who is discharging or where the discharge takes place, because many enterprises are now sharing a single exit," said Zhang Bo, director of the ministry's department of water ecology and environment.
"To distinguish who is generating the pollution, we need to trace sources, measure pollutants and renovate the outlets one by one. It's a big job."
According to a survey by the Ministry of Water Resources in 2017, there were 6,092 major sewage outlets along the Yangtze.
The Ecology and Environment Ministry also noted some improvements in water quality nationwide. As of the end of last year, 95 percent of 1,062 black, odorous water bodies in 36 major cities across China have been removed or cleaned up, Thursday's statement said.
The volume of good quality water nationwide has reached 71 percent, a year-on-year increase of 3.1 percentage points, the statement said.
Zhang also highlighted other challenges to be faced. He said that many drinking water sources in rural areas are still under weak management, and many rivers and lakes are in need of aquatic vegetation.
"We believe that by 2020 a repeatable and constructive technology and work model will be developed as a reference for future work," he said.