Jumia and Xiaomi partner to drive smartphone penetration in Africa
Share - WeChat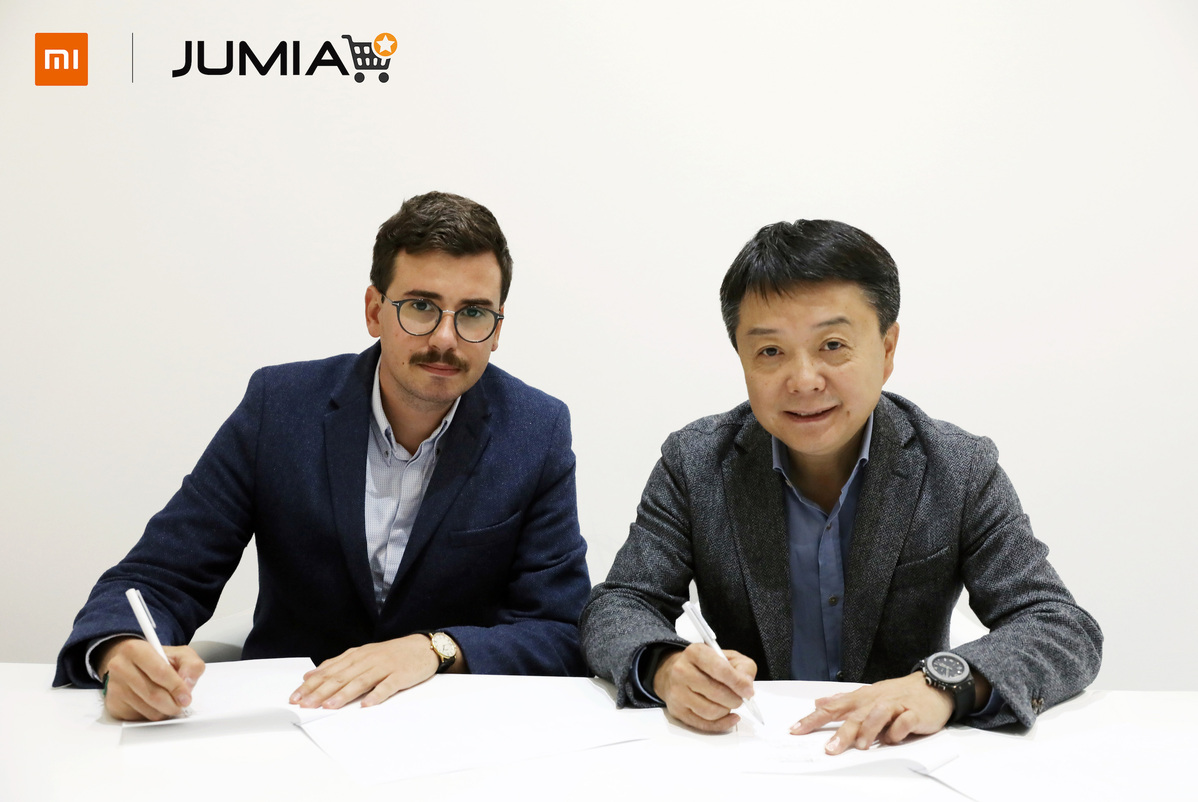 Jumia, Africa's leading e-commerce platform, has signed a partnership agreement with Xiaomi Corporation, a Chinese electronics company headquartered in Beijing, to drive smartphone penetration in Africa.
The agreement, which was signed at the Mobile World Congress in Barcelona, will enable millions of Africans to easily access Xiaomi products.
Through the partnership, Jumia will open Mi official store on its platform and give Xiaomi access to millions of online customers across 14 countries in the continent. Jumia will also offer Redmi Go (1GB+8GB) exclusively in Africa as well as other devices later in the year.
The partnership will be supported by an ambitious joint-marketing plan throughout the year, leveraging Jumia's digital assets and Xiaomi marketing capabilities, including the Mi fan community.
Romain Christodoulou, the group's senior-vice president at Jumia, said the partnership is a promising first step to a close partnership between both companies over the years to come.
"This partnership is very important for us, as it will definitely foster the smartphone adoption in Africa as well as support e-commerce penetration. Xiaomi and Jumia have very similar internet DNA and will serve a common purpose: delivering the best in class affordable smartphones along with the best shopping experience," Christodoulou said.
Wang Xiang, senior vice-president of Xiaomi, said Xiaomi believes in working with companies that share its values and it's delighted to partner with Jumia to reach more Mi fans across Africa.
"The e-commerce model is part of Xiaomi's DNA and we believe that working with Jumia will help us bring innovation for everyone across the continent," Wang said.
The partnership will initially cover Nigeria, Egypt, Kenya, Ivory Coast, Morocco, and Ghana, with plans to cover all other African countries where Jumia operates.
Most of the markets will be directly supplied from China, confirming the fast expansion of intercontinental trade in Africa.
Over the recent past, Africa has seen the rise of affordable entry-level devices from price-focused brands especially from China, which remains a key driver of smartphone adoption in the continent.
Smartphone penetration in Sub-Saharan Africa stood at about 444 million, translating to 44 percent in 2017, with the number expected to reach 634 million, about 52 percent by 2025, according to GSMA'S Mobile Economy report.