Oscar winner's China debut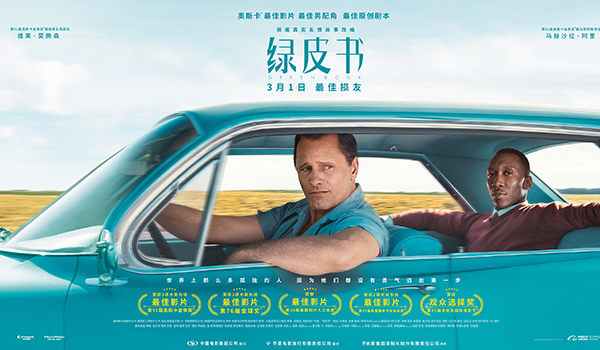 Alibaba seen reaping big returns from 'small' investment in Green Book, Xu Fan reports.
The night before the winners of the 91st Academy Awards were announced at the Dolby Theatre in Los Angeles, Zhang Wei, president of Alibaba Pictures, couldn't fall asleep.
She didn't sleep the night after the awards as well. She was too excited as her company, the film arm of Chinese e-commerce giant Alibaba Group, had co-financed Green Book along with American companies DreamWorks Pictures and Participant Media. The $23 million film won this year's Oscar for the best picture.
Despite the considerably small investment for Alibaba-whose founder Jack Ma became the world's richest Chinese on the Hurun Global Rich List on Tuesday-the returns are huge. The company declined to reveal the actual sum invested in the film.
Green Book scooped two other awards for the best supporting actor and original screenplay.
According to the Nielsen company, ABC's telecast of the Academy Awards ceremony drew 29.6 million viewers, up 12 percent from last year. More than a month earlier, Chinese distributors announced the film would open at theaters across the Chinese mainland on Friday.
Boosted by the Oscar wins, the film has seen a rise in potential screenings and grossed more than 5.3 million yuan ($793,144) in presale revenues in China as of Wednesday, taking the second-highest slot for Friday. The top is still occupied by Hollywood animated film How to Train Your Dragon: The Hidden World.
Set in the early 1960s, when racism was rampant in the segregated American south, Green Book is based on the true friendship between world-class African-American pianist Don Shirley and Tony Lip, an Italian-American bouncer who was hired to drive and protect the musician on a concert tour to the country's southern interior.