Learning in different tongues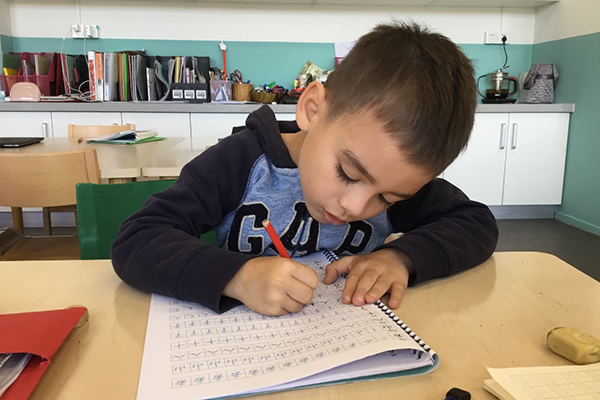 Dual-language education is catching on in international schools as parents are keen to expose their young children to various cultures, Xing Wen reports.
Spring means school work again after the winter vacation. So, once again, Shi Yuechen takes her 4-year-old son to 3e International School, where he is enrolled in preschool. Since her first visit to the school in Beijing's Chaoyang district, Shi has been happy to find that her son loves the school, as next to the playground, which contains a sandpit, seesaw, swing and slide, there is a big garden plot with a small grove of trees and potted plants.
"The schoolyard looks like a small park. It is really close to nature," says Shi.
Besides the beautiful environment there, what she likes most about the school is its emphasis on traditional Chinese culture.
"My husband and I plan to send our son to a high school in the United States," she says.
"So, we hope he can learn and understand Chinese culture before going abroad."
Shi is also delighted that Chinese customs like displaying lanterns for Lantern Festival and mooncake-making for Mid-Autumn Festival are observed by the school.
To welcome the Year of the Pig this year, a temple fair was held on Jan 31 at the school where grassroots craftsmen and art troupes made sugar paintings and dough figurines, performed sugar-figure blowing and staged a lion dance for the students and their families.