County suspends shale gas extraction after quakes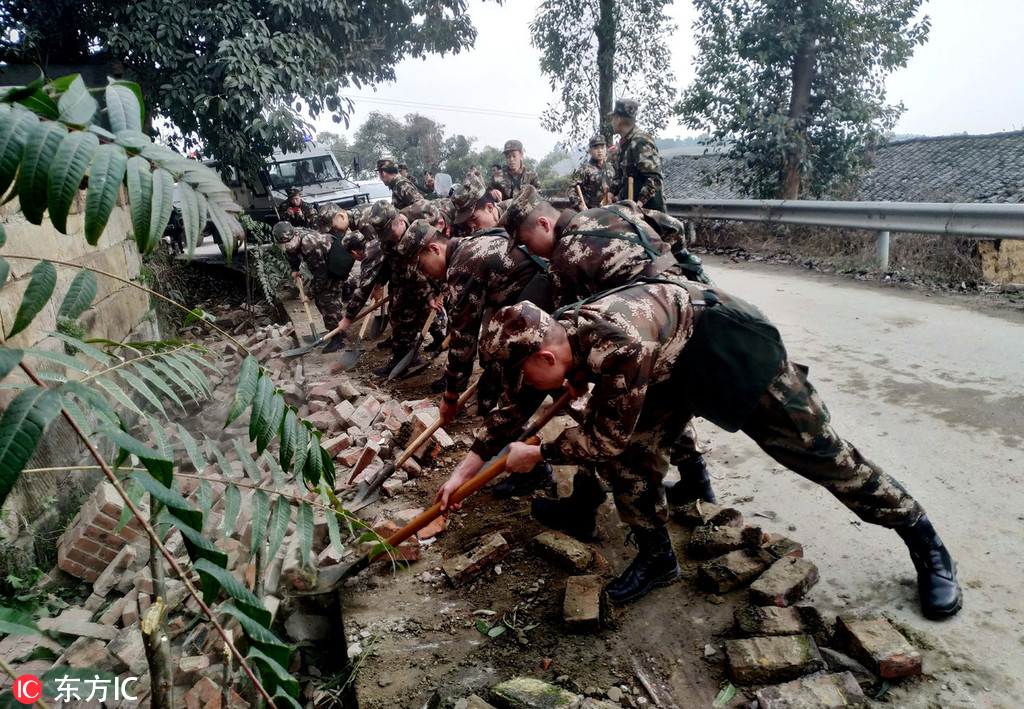 Rongxian county in Sichuan province announced the suspension of shale gas extraction on Monday.
County head Zheng Xiaoqing made the announcement in the wake of public concerns that three earthquakes, each measuring more than magnitude 4.0, had hit the county within two days and might have been caused by shale gas development.
Monday's magnitude-4.9 quake occurred at 1:15 pm. Two people were killed.
At 8:40 am on Sunday, a magnitude-4.3 quake jolted Rongxian at a depth of 5 kilometers. Three hours earlier, a magnitude-4.7 quake occurred in the county at a depth of 5 km.
Du Fang, chief of the Sichuan Provincial Earthquake Forecast Research Center, said that human activities are concentrated in Earth's shallow crust, while earthquakes often occur deep down. But whether earthquakes are related to human industrial exploitation needs further study, he added.
Sichuan has a high incidence of quakes, averaging more than three annually above magnitude 5.0. The western part of the province has been characterized by strong quakes. Typically, strong ones do not occur in the eastern part.
The magnitude-8.0 Wenchuan earthquake in 2008, the magnitude-7.0 Lushan earthquake in 2013 and the magnitude-7.0 Jiuzhaigou earthquake in 2017 all took place in the province's western areas.
The Wenchuan earthquake on May 12, 2008, killed 69,226 people and left 17,923 unaccounted for.
Located in eastern Sichuan, Rongxian has never had a quake measuring more than magnitude 6.0.
According to Chen Tianchang, a research fellow at the Sichuan Earthquake Bureau, quakes are closely related to underground stresses and energy.
Earthquakes whose epicenters are less than 8 km deep are generally minor-below magnitude 5.0-as earthquakes with shallow epicenters cannot accumulate enormous underground stress or energy, he said.
Depths between 8 km and 20 km are where almost all the most destructive quakes have originated, Chen said.
The epicenter of the Wenchuan earthquake was at a depth of 14 km and the Jiuzhaigou earthquake's epicenter was 20 km deep.