War-based TV play set to make debut on Beijing TV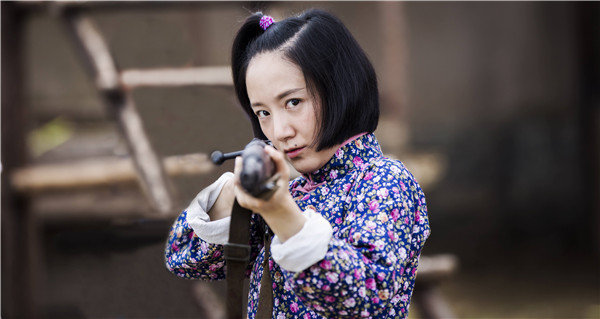 A TV play Xiaonikangqiang (Gun Girl), loosely based on the War of Resistance Against Japanese Aggression (1931-1945) will be launched on the Beijing TV channel on 28 February, and it will be broadcast at 6:55 pm every day.
The play doesn't focus on any specific large-scale campaign or espionage, but the process of growth and transformation of rural youth.
It tells a story of a village girl, who is played by Li Qian, and how she grew to be a brave Eighth Route Army solider after being insulted and almost rapped by Japanese soldiers.
Speaking about the production, Wu Hongwu, the director, says: "Women used to be a neglected disadvantaged group, but their growth (during this period) is worth exploring."