Federation to shield couriers and others from illegal treatment
Share - WeChat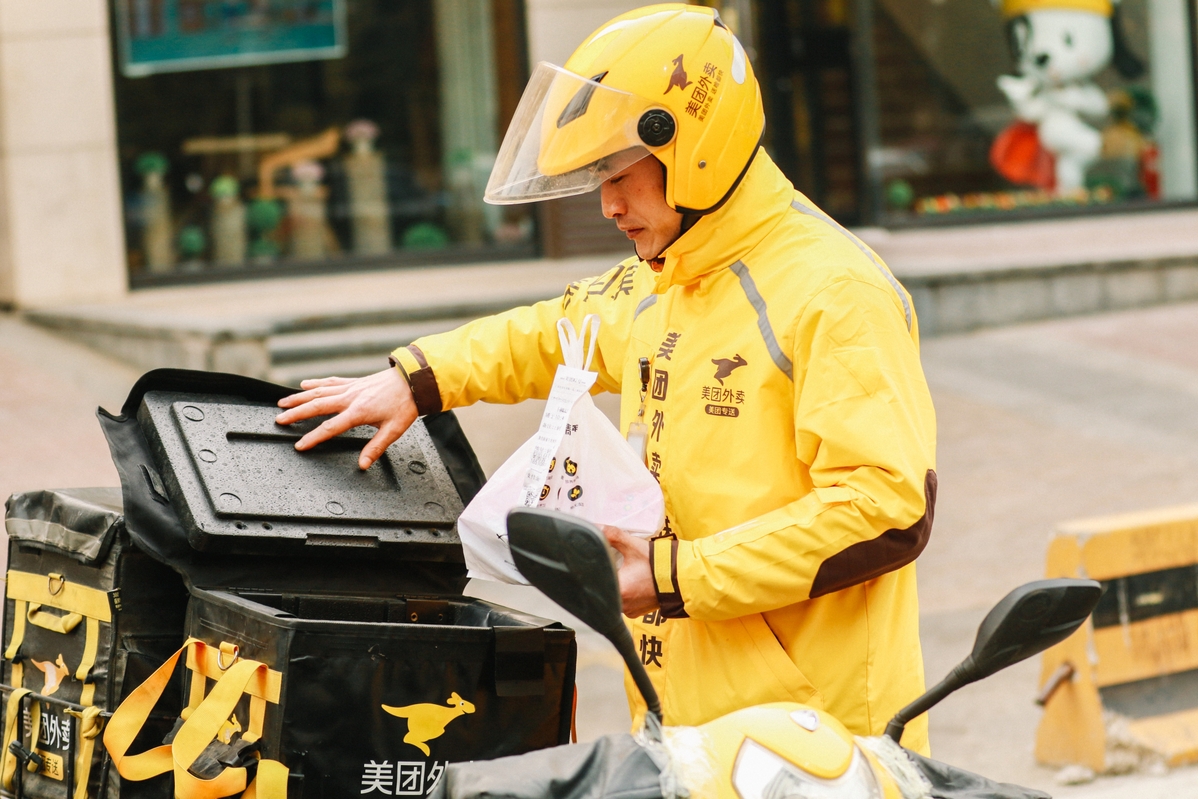 China's top guardian of workers' rights is moving to shield couriers from unfair and illegal workplace treatment, alongside other employees of China's rapidly growing sharing economy, a senior official said on Monday.
Liu Yingxiang, the newly-appointed spokesman of the All-China Federation of Trade Unions, said the group will gear up research on employment inequality facing workers in the digital age and help them enjoy the legal protection of employment rules.
"The rise of the sharing economy has complicated labor relations," he said. "We need to make practical suggestions based on a profound in-depth survey."
Liu was speaking at a news conference organized by the federation to offer a brief on the proposals that it will submit at the upcoming two sessions – the annual gathering of the nation's top legislature and its top body of political advisers - that will open in early March.
Seventy million Chinese have opted to provide services on a casual basis for companies that operate via online apps, such as meal delivery platform Eleme and the car-hailing giant Didi Chuxing, according to the State Information Center under the National Development and Reform Commission.
The number is expect to reach 100 million in 2020, the center said.
However, the casual nature of the arrangement means that many companies do not offer employment contracts or insurance in the event of sickness or injury, and there is no paid leave. Essentially, if an employee is unable to work, they receive nothing.
Zhang Guang, deputy-director of the federation's general office, said to address the woes, the organization has suggested improving existing rules and establishing standards for such employees.
"We also need to strengthen the oversight for the sector and law enforcement, so that all relevant enterprises will abide by the law," he said.