Beijing to provide delivery men with rental housing
Share - WeChat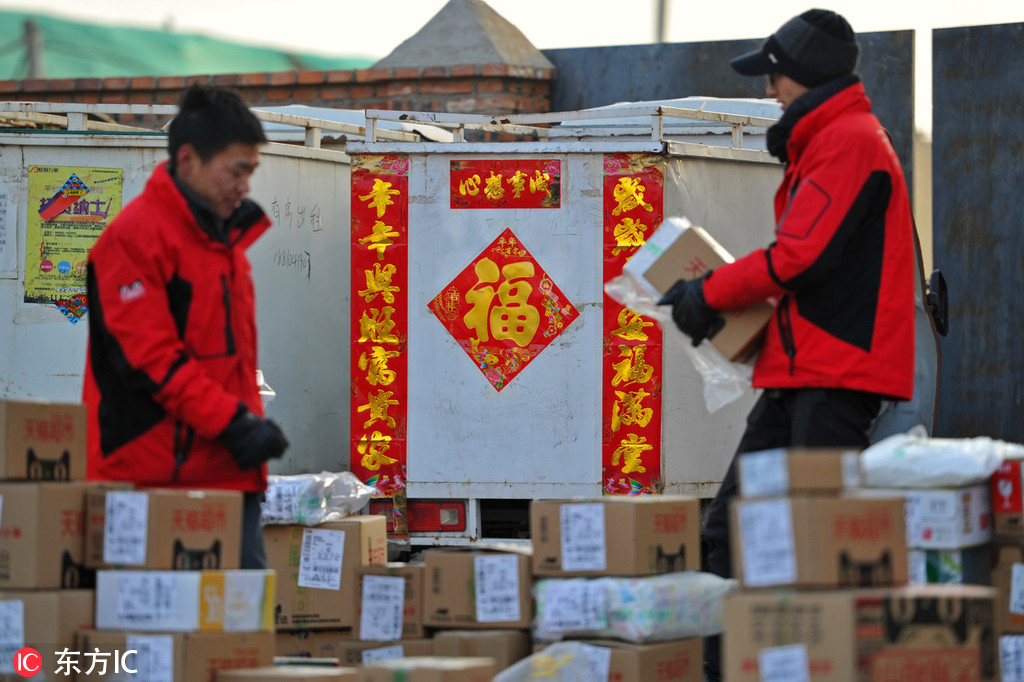 BEIJING, Feb. 20 -- Beijing unveiled several measures Tuesday to better serve the delivery industry, which includes providing 2,400 rental houses for delivery men.
The service package consists of nine measures and is expected to promote the standardized operation and healthy development of the courier industry, according to the municipal bureau of commerce.
Relevant departments will ensure implementation of Beijing's subject plan of the logistics industry. Rent-only staff quarters and supporting facilities under integrated management will be constructed in existing logistics parks and those in planning.
State-owned firms are encouraged to build rental housing on their idle land as staff dormitories for large logistics companies.
Three to five pilot underground air-raid shelters will be selected to join the postal network in the city's six urban districts by the end of June, the bureau said.
In terms of social security, "green passage" will be opened to courier firms and their employees when handling insurance and payments.
The city also plans to add more than 200 self-service sites for package delivery and pickup in places like residential communities, office buildings and schools in 2019.
Statistics from the Beijing Municipal Postal Administration show that the city's delivery business volume was 2.21 billion pieces last year, with revenue rising 8.95 percent to 33.1 billion yuan (about 4.9 billion U.S. dollars).