Theme park owner sued over height requirement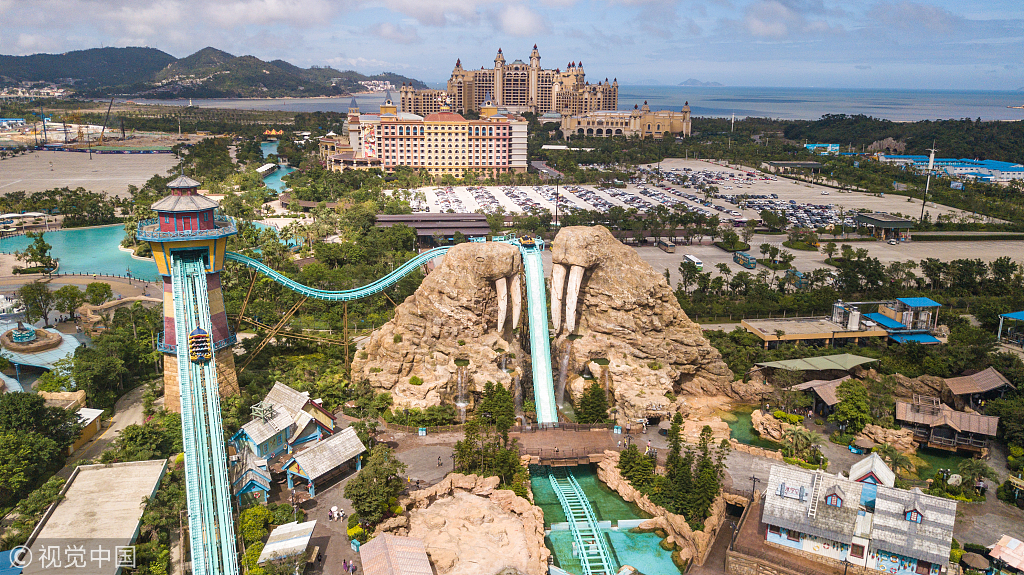 The Guangdong Consumer Council filed a public interest lawsuit on Monday against Guangzhou Chimelong Group demanding that it stop using children's height to determine eligibility for entrance ticket discounts at its theme parks.
A public hearing will be scheduled in Guangzhou Intermediate People's Court, which accepted the case.
The height standard for discount tickets for minors has existed for decades at Chimelong's parks in Guangdong province. A child must be under 18 to qualify, but the rule is enforced by height alone.
The consumer watchdog group detailed its lawsuit in a statement on Monday, saying it was suing on behalf of a large number of parents in recent years who had complained to the council that their children did not receive discounts on entrance tickets simply because they were too tall, even though they qualified by age.
"No matter how young they are, the defendant offers discounted entrance tickets only to those minors who have yet to reach 150 centimeters in height. It is not fair, not reasonable and may infringe on the legal interests and rights of many minors," the statement said.
Chimelong did not comment on Monday.
The consumer watchdog asked the court to order the defendant to stop using height as the qualification standard for discount tickets.
The country's laws on the protection of minors define minors by age, not by height, the statement said.
Official figures show that the average height of 12-year-old children in China is now more than 150 cm.
The council said it met with senior executives of the company in September to ask for a correction to the policy, but its request was declined.
According to the watchdog's statement, "Many Chinese experts have urged scenic spots and recreational parks on the mainland to introduce more people-oriented measures, including discount tickets for minors. Most of their foreign counterparts provide discount entrance tickets according to ages, not height."
Last year, the parent of a 14-year-old girl from Guangdong took Shanghai Disney Resort to court after the resort insisted the girl had to buy an adult ticket, since she was taller than 140 cm.
Most scenic spots, amusement parks and other parks in the mainland offer discounts for children who haven't reached 140 cm. A few raised the standard to 150 cm.
Chen Lianshu, a lawyer from Guangdong Genius Law Firm, and her team represent the plaintiff in the Chimelong case. But she declined to provide details on Monday because the case has entered the judicial process.
Wang Qingfang, a white collar worker in Guangzhou, Guangdong, who has a 12-year-old son, said she supported the consumer council's position that scenic spots and amusement parks should offer discounts to children by age.
"Children have now become taller after their lives have improved, compared with the lives their parents and grandparents had decades ago," Wang said.
"It feels like bullying or discrimination against tall kids when they are asked to pay the full adult price because of their height," she said.
zhengcaixiong@chinadaily.com.cn
(China Daily 02/19/2019 page4)