Time for some light entertainment
Share - WeChat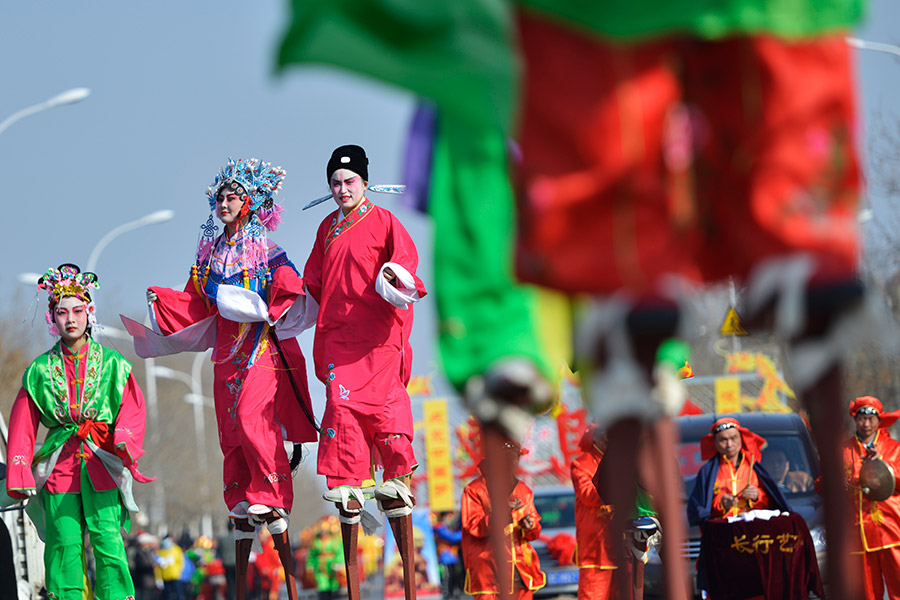 These days, though, ice lanterns have become larger in size and are often combined with elaborately engraved designs, and the candle has gradually been replaced by a light bulb and, in some cases, even laser lights. The shapes range from small animals, like rabbits, to representations of large structures, such as city walls. The ice engraved lanterns are becoming a folk art all of their own.
Solving lantern riddles is another Lantern Festival tradition. The riddles are written one by one on separate slips of red paper and pasted under the lanterns-the right answer will win a gift for the bright mind who solves the puzzle.
Folk art activities with auspicious meanings, such as lion and dragon dancing, are also part of the celebration of the first full moon of the lunar year. Traditionally, the celebration of Lantern Festival also marks the end of the Spring Festival holiday.
Contact the writer at liyingxue@chinadaily.com.cn