Life expectancy of six regions in China exceeds 80 years old
Share - WeChat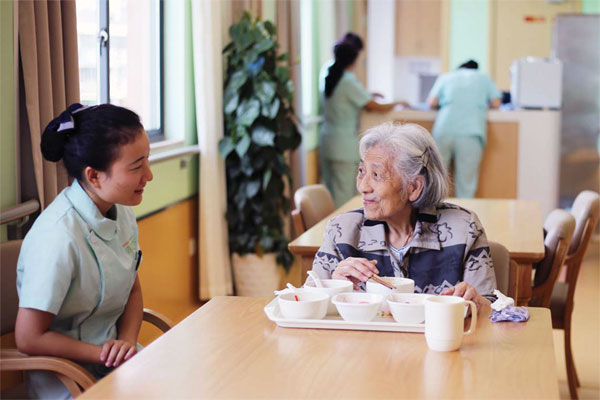 Shanghai ranks at the top among several regions that have just released local average life expectancy in 2018, and it remained the longest-living area in the Chinese mainland, according to National Business Daily.
The Shanghai Health Commission announced on Thursday that the life expectancy of Shanghai's registered population in 2018 was 83.63 years old, including 81.25 years for men and 86.08 years for women.
To date, three other regions, Northeast China's Heilongjiang and Liaoning provinces, and Southwest China's Sichuan province, have publicized their 2018 figures as well, at respectively 77.52, 78.88, and 77.1 years old.
Life expectancy is defined as the average time a newborn is expected to live, based on stable death rates. Six places in China exceed 80 years old so far.
The six places, ranked from high to low, are Hong Kong, Macau, Shanghai, Beijing, Tianjin, and Taiwan.
Hong Kong continues to be the region with the longest life expectancy in the world, with the 2017 average index for men and women at 81.7 and 87.7 years old, respectively.
Life expectancy is not directly related to natural environment factors, but largely depends on economic development level and medical care system. For this reason, Hong Kong, Shanghai, Beijing and the other regions' average life expectancy has exceeded 80 years old, according to National Business Daily.
Chengdu, the provincial capital of Sichuan province is an example of a place where the 2018 average life expectancy exceeded 80 years for the first time, reaching 80.54 years old. That is 3.44 years higher than the per capita life expectancy of 77.1 years in Sichuan Province. This also is closely related to Chengdu's efforts to build a comprehensive information platform for disease surveillance and establish a major disease prevention and control mechanism.
"China's life expectancy is rising dramatically and it has now surpassed some high-income countries," World Health Organization (WHO) spokeswoman Alison Clements-Hunt once told Reuters.
According to a report of a study by the US Institute for Health Metrics and Evaluation, Chinese life expectancy will exceed Americans' by 2040. The average US life expectancy in 2017 fell from 78.7 to 78.6, the second decline since 2015.
The World Health Organization (WHO) released its latest report, World Health Statistics 2018, showing that China's life expectancy is about 76.4 years old, including 75 years for men and 77.9 years for women, and ranks 52nd, which is higher than before.
Meng Die contributed to the story