Airbus pulls plug on A380 superjumbo project
Share - WeChat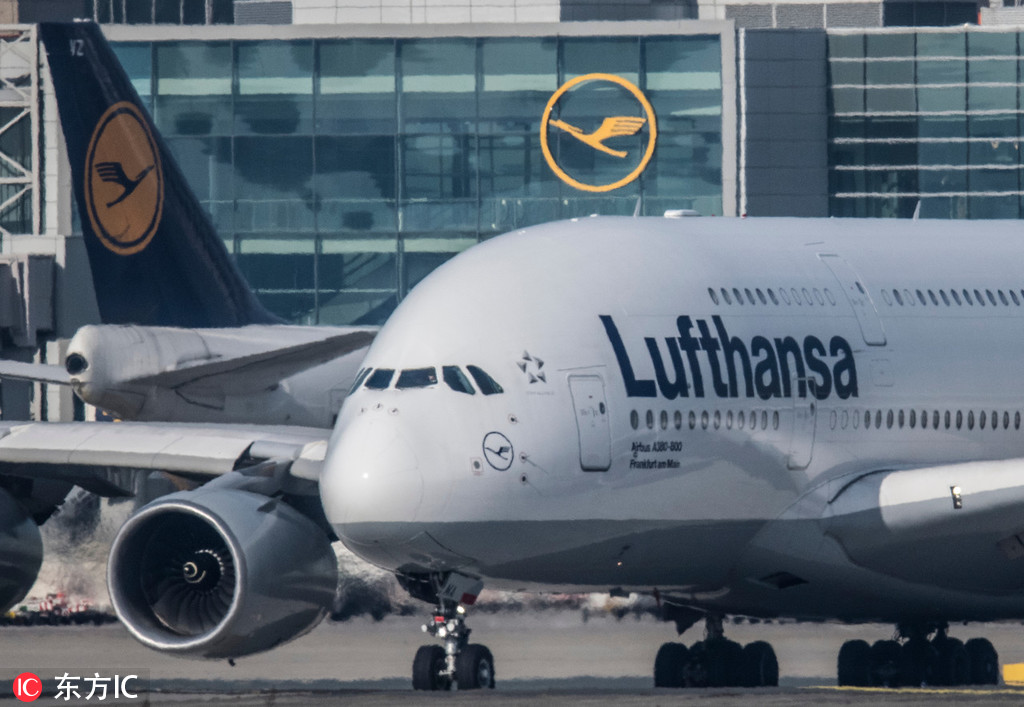 Increasing demand for more economic planes behind decision
European aerospace group Airbus is to cease production of its A380 superjumbo passenger jet in 2021 because of a significant fall in demand.
The A380, which can hold up to 800 passengers, has been in production since 2007 and its main buyer was Emirates, but they have cut a planned order of 53 planes to just 14, opting to buy more of Airbus's smaller, more efficient A330 and A350 aircraft.
Airbus's outgoing Chief Executive Tom Enders called the decision "painful for us", adding"we have no substantial A380 backlog and hence no basis to sustain production, despite all our sales efforts with other airlines in recent years."
Emirates' Chairman Sheikh Ahmed bin Saeed al-Maktoum expressed his regret at the decision his company had taken but said there was no alternative.
"Emirates has been a staunch supporter of the A380 since its very inception," he said. "While we are disappointed to have to give up our order, and sad that the program could not be sustained, we accept that this is the reality of the situation."
However the company said it hopes to avoid significant job losses by reallocating staff to work on other projects. Airbus has factories in the United Kingdom, at Filton, near Bristol, where landing gear and fuel systems are made, and Broughton in North Wales, where the wings are assembled.
"It needs to be evaluated. It's clear we make a lot of wings in Britain and a few wings for the A380," said Enders."Hopefully we can redeploy a significant number of our employees there and re-use also the infrastructure."
Previously, Enders had warned that the implications of Brexit cast a shadow over Airbus's long-term future in the UK, calling the British government's handling of the issue a "disgrace" and warning that Airbus may leave the UK altogether if a deal cannot be reached for the country's withdrawal from the European Union before the March 29 deadline.
In a video message in January, he said: "Please don't listen to the Brexiteers' madness, which asserts that because we have huge plants here we will not move and we will always be here. They are wrong."
However, at the same time as the decision about the A380 was announced, Airbus reported a 29 percent rise in profits for 2018, with a similar figure forecast for the coming year, and Enders struck a more positive note about Brexit, saying "I'm still optimistic that a solution can be found, that the forces of reason will finally prevail."