Big data to aid in fighting rare diseases
Share - WeChat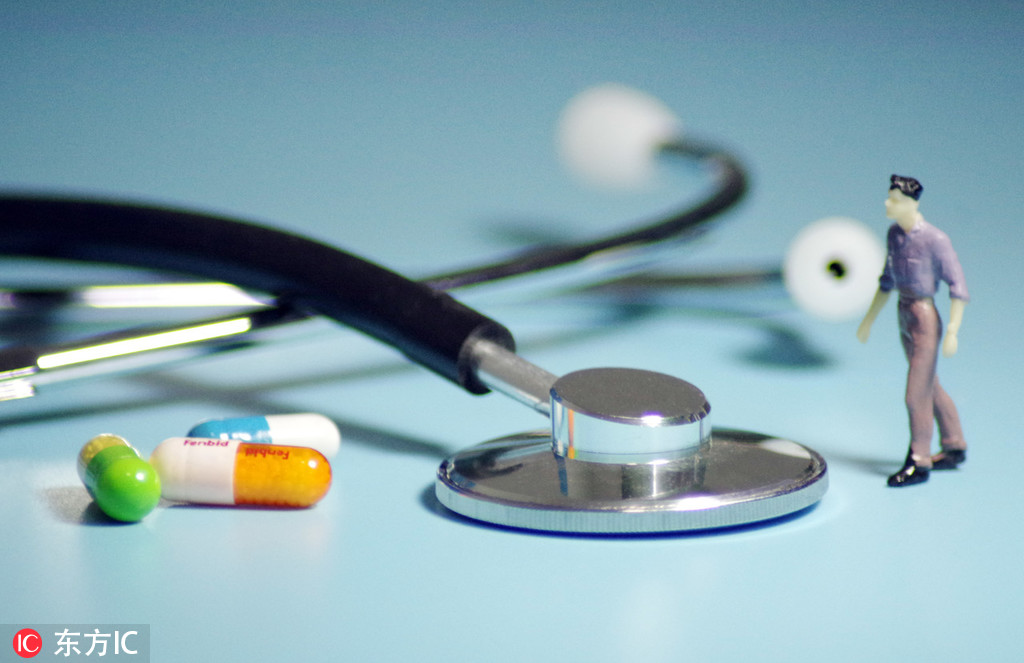 Health authorities target birth defects, say domestic drugs would cost less
Health authorities will step up efforts to reduce the incidence of rare diseases and improve diagnosis and treatment, a senior health official said ahead of Rare Disease Day, which falls on the last day of February.
"We will try to further reduce inherited birth defects that lead to rare diseases," Jiao Yahui, deputy chief of medical administration and supervision at the National Health Commission, said at a news conference on Wednesday.
"Meanwhile, we will intensify the diagnosis and treatment of rare diseases by enhancing the role played by internet technology."
The commission has established a national computerized system to register diagnosis and treatment information on rare diseases, and big data technology is being used to promote research on the diagnosis and treatment of rare diseases in China, she said.
There is no official figure on the number of people with rare diseases in the country. Although incidence is low by definition, the absolute number of such people in China is large, considering the size of the total population, Jiao said.
Worldwide, there are different definitions for rare diseases. In the United States, diseases with an incidence of less than two in 10,000 are regarded as rare, Jiao said.
Zhang Shuyang, vice-president of the China Alliance of Rare Diseases and vice-president of Peking Union Medical College Hospital, estimates the total number of such people in China exceeds 20 million.
There are nearly 7,000 identified rare diseases worldwide, she said, but while the rate of having one is low, there may still be many patients.
Jiao said the diagnosis and treatment of rare diseases is a thorny issue worldwide, and effective means of diagnosis and drugs are lacking for many of them, partly due to the smaller patient pool, which discourages pharmaceutical companies from researching and developing drugs to treat them.
Last year, China released for the first time a list of 121 rare diseases, including albinism and young-onset Parkinson's disease. The list will be expanded as diagnoses improve, she said.
To improve diagnosis and treatment of such patients, the commission has established a hospital network comprising more than 300 top-tier recommended hospitals across the country, Jiao said.
"Many rare diseases are also inherited," she said. "We will continue to improve pre-pregnancy and pre-birth checkups, as well as disease screening for pregnant women, to reduce the occurrence of rare diseases in newborns."
Zhang said intensifying research and development is crucial for diagnosis and treatment of such diseases.
"Worldwide, effective drugs are available for only 5 percent of all the rare diseases," she said. "In China, most of the related drugs are imported and are very expensive."
The recent decision by the central government to reduce value-added taxes for 21 drugs targeting rare diseases could make them more affordable, but only domestic production will effectively reduce the prices, she said, adding that more efforts should be made to encourage domestic pharmaceutical companies to develop them.