Top 10 richest self-made young billionaires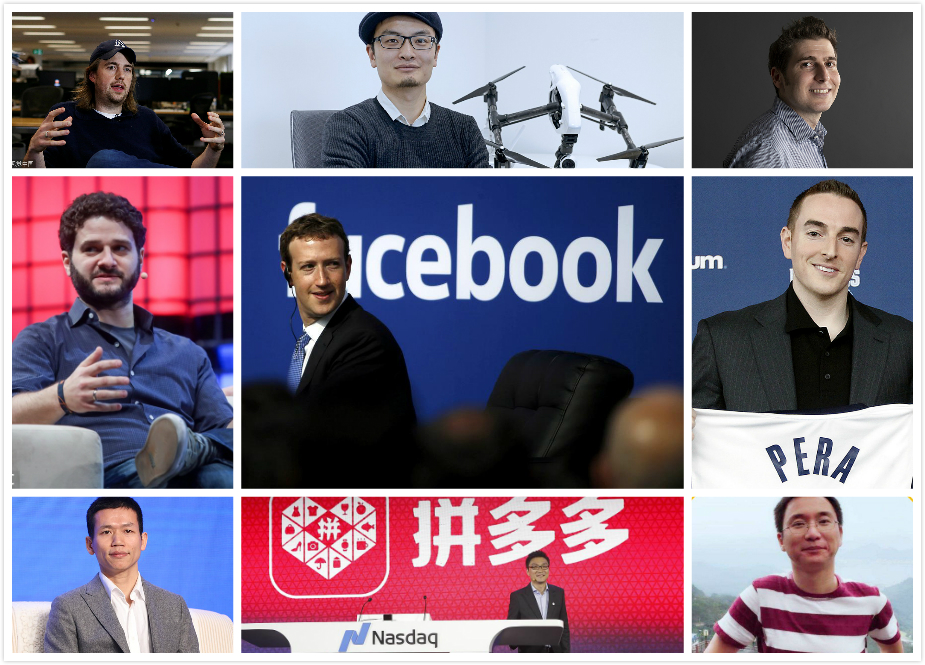 With personal wealth of $65.5 billion, Facebook's founder and CEO Mark Zuckerberg has been crowned the world's wealthiest self-made billionaire under the age of 40, according to the Bloomberg Billionaires Index.
Four Chinese people made this year's top 10, with Huang Zheng ($13.7 billion), chairman and CEO of online discounter Pinduoduo, ranked in second place, followed by Zhang Bangxin ($5.5 billion), CEO of TAL Education Group, in eighth place.
With a fortune of $5.2 billion, Wang Tao, founder of Shenzhen-based drone-maker DJI Technology Co, tied with Zhan Ketuan, co-founder of Bitmain Technologies Holding Co in ninth place.
Of the 500 people on the Bloomberg Billionaires Index, 41 are from China, compared with 31 at the end of 2016, and 38 in 2017.
Let's take a look at the world's top 10 wealthiest self-made billionaires under the age of 40.