Two lawyers for ousted Nissan chief Ghosn resign ahead of trial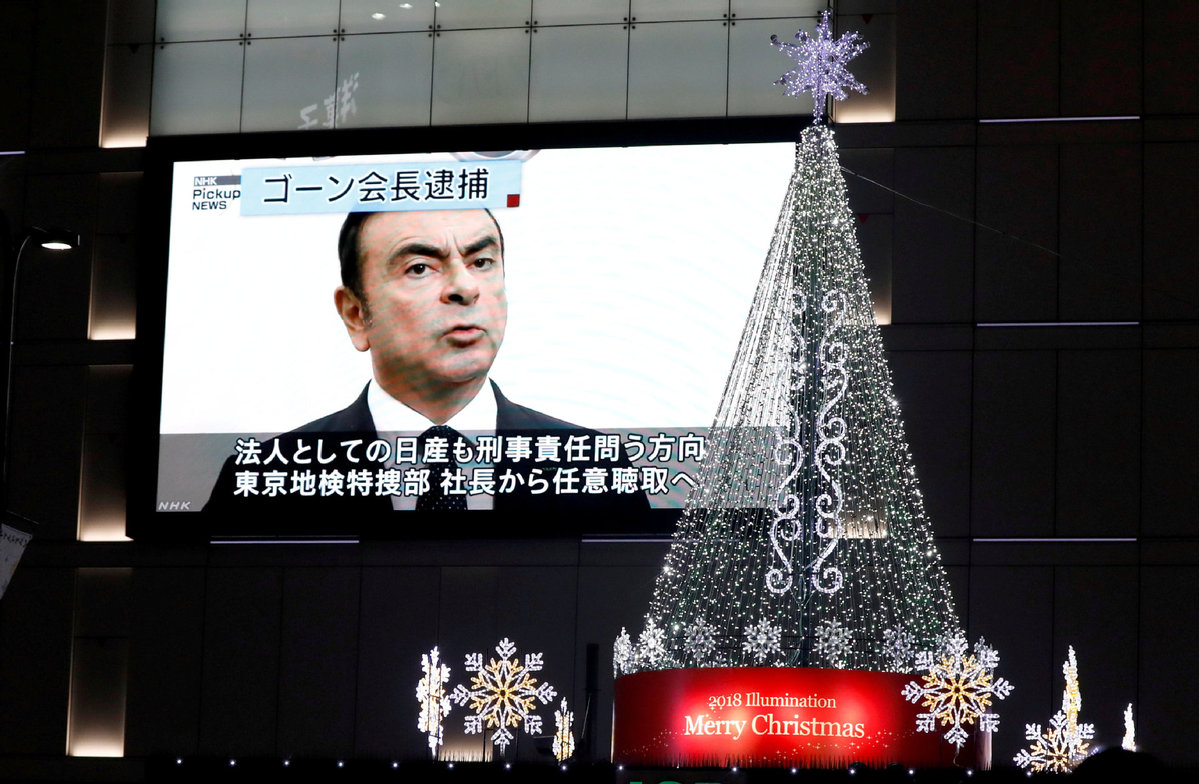 TOKYO - Two lawyers who had been working for ousted Nissan Motor Co. Chairman Carlos Ghosn handed in their resignations on Wednesday ahead of preparations for Ghosn's trial over allegations of financial improprieties.
Ghosn's chief lawyer Motonari Otsuru told a press briefing that the lawyers submitted their resignations at the Tokyo District Court.
The two lawyers quitting comes a day before the court is scheduled to hold talks with prosecutors and lawyers to traverse the details of Ghosn's trial.
Ghosn, who was arrested in November along with his close aide Greg Kelly, has since been kept at a detention facility in Tokyo.
He is facing allegations of under-reporting his earnings in Nissan's financial statements for years, in violation of Japan's Financial Instruments and Exchange Act.
Ghosn, widely recognized as the brains and brawn behind Nissan's rapid turnaround since 1999, has rigorously maintained that he has in no way violated financial regulatory laws in relation to reporting his earnings, and that Nissan incurred no losses from his private investment dealings that have led to allegations of breach of trust.
Ghosn, who holds Brazilian, French and Lebanese citizenship, appeared at a hearing for the first time on Jan 8 and was granted permission to voice his opinions in court about the myriad charges facing him.
The former auto executive said that he had been wrongly accused and unfairly detained based on meritless and unsubstantiated accusations.
But the presiding judge at his hearing said that his ongoing detention was due to concerns he might try to destroy key evidence and there was a flight risk.
Otsuru has said that Ghosn could theoretically be detained for a minimum of six months, depending on when his trial starts, due to the complexities of the case.
Multiple requests for bail have been rejected by the court, owing in part because Ghosn has unequivocally denied all allegations against him.
Two members of his legal team quitting Wednesday will undoubtedly deal a blow to Ghosn and his case, with legal insiders saying the optics and timing of the resignation do not look good for Ghosn.