Are you a court verdict defaulter? Beijing has plan to pin you down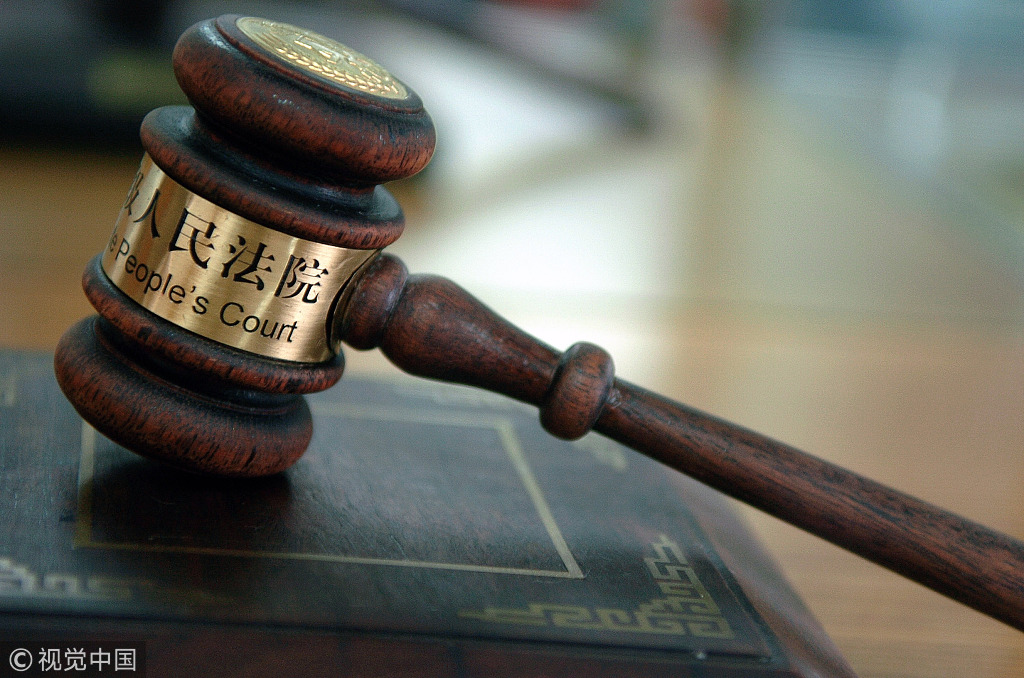 The Beijing High People's Court is setting up a cooperative mechanism with eight city departments to ferret out defaulters and pressure them to quickly comply with verdicts against them, the capital's top court official said.

As of the end of last year, a social credit blacklist in the capital had prevented defaulters from taking 386,000 flights and 430,000 high-speed rail trips, Kou Fang, acting president of the Beijing High People's Court, said in a report given during the recent annual session of the Beijing Municipal People's Congress.
Defaulters are barred from high-end forms of travel to increase the pressure on them to comply with verdicts.

"What we want is to supervise defaulters' consumption and access to credit as a warning, to make sure each verdict is implemented efficiently," Kou said.

The court has signed agreements with a variety of departments, including the Beijing tourism commission and the bureau of civil affairs, to embed information about defaulters in their office systems. This enables automatic comparison, interception and, ultimately, punishment.

"It's also a way of contributing to the establishment of the capital's public credit system, to effectively locate the targeted people and information about them," Kou said.

The blacklist was established in 2013 as a tool to improve the social credit system. By December, more than 230,000 defaulters in the capital had succumbed to pressure and complied with court verdicts, the city's top court said.

In August, the Beijing High People's Court implemented a new regulation to increase pressure on defaulters by prohibiting them from participating in the capital's license plate lottery system. Kou said 22,000 defaulters were hit by that rule.

Legal experts applauded the new deal between the court and the eight departments but also warned of further enforcement difficulties.

Han Dayuan, former dean of Renmin University of China's law school and also a Beijing People's Congress deputy, said the enforcement of verdicts has long been difficult, and courts and departments have played a key role in ensuring that solutions were found.

"Unlawful ways of driving enforcement are unacceptable," he said. "But we should be aware that the next generation might be affected, since the defaulter's information will be readily publicized."

He said that in some places, the children of defaulters found they were unable to enter primary school after courts publicly released a defaulting parent's name.

"Children of defaulters have an equal right to education," Han said. In June 2016, the Supreme People's Court set up a mechanism nationwide, coordinating with nine central departments, to limit defaulters' activities.

From October 2013 to December last year, defaulters on the list had been prevented from taking 17.4 million flights and 5.47 million rail trips, the court said.

Meng Xiang, head of enforcement for the court, told a recent conference that China will continue improving the punishment system.