Portraits of village life do not paint the whole picture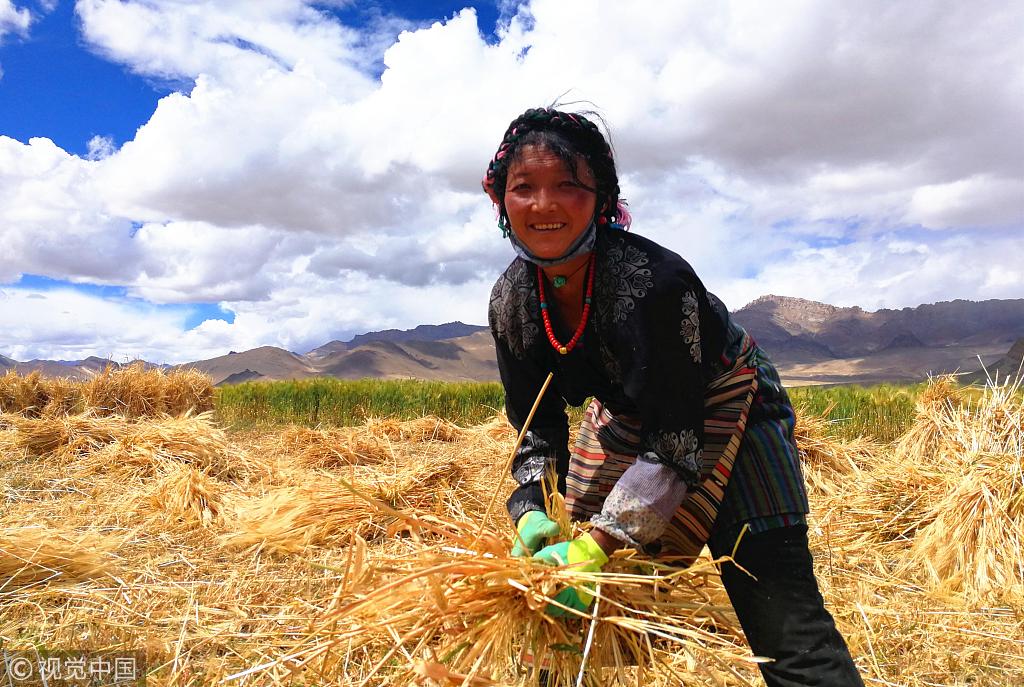 Editor's note: That some return-home-during-the-holiday posts depicting the backwardness of life in the countryside have been widely circulated on social media during Spring Festival last week shows a lack of understanding of rural life, said Chen Xiwen, chairman of the Agriculture and Rural Affairs Committee of the National People's Congress, in a recent interview with Outlook Weekly, a news magazine run by Xinhua News Agency. Excerpts:
I read almost all of the popular posts, and I believe most of the problems they exposed are real. The writers' shared nostalgia and concern for their hometowns are palpable.
But still their stories are rich in particularity, but poor in universality. There are more than 3.17 million villages in the country. And when we talk about China's countryside, we should always bear such a big picture in mind. A few stories of some cannot portray the whole.
For instance, many said China has 50 million to 60 million left-behind children, those who live in villages while their parents work elsewhere. In fact, the latest statistics show there are 9.02 million such children in the country. Although this is still a big number, it will certainly change the tone of the stories that were told if the correct figure were quoted.
Also, it stereotypes China's villages to say that they have all been hollowed out because of the about 300 million migrant workers. The State Grid Corporation of China defines a home with an annual electricity consumption less than 20 kilowatts as empty. Its data indicate the housing vacancy rate in the countryside is 14 percent, similar to the 11.9 percent in the big and medium-sized cities, and 13.9 percent in small cities.
The "bleak" villages in the stories may be true for the specific ones of the writers, but rural China is home to 570 million people, whose lives and living environments are not all the same.
Even when China's urbanization rate reaches its planned 70 percent by 2030, there will still be more than 400 million people living in the countryside, which means that urbanization will not necessarily come at the cost of withering rural communities.
Most Viewed in 24 Hours
China Views