Holidays should not be prison terms for pets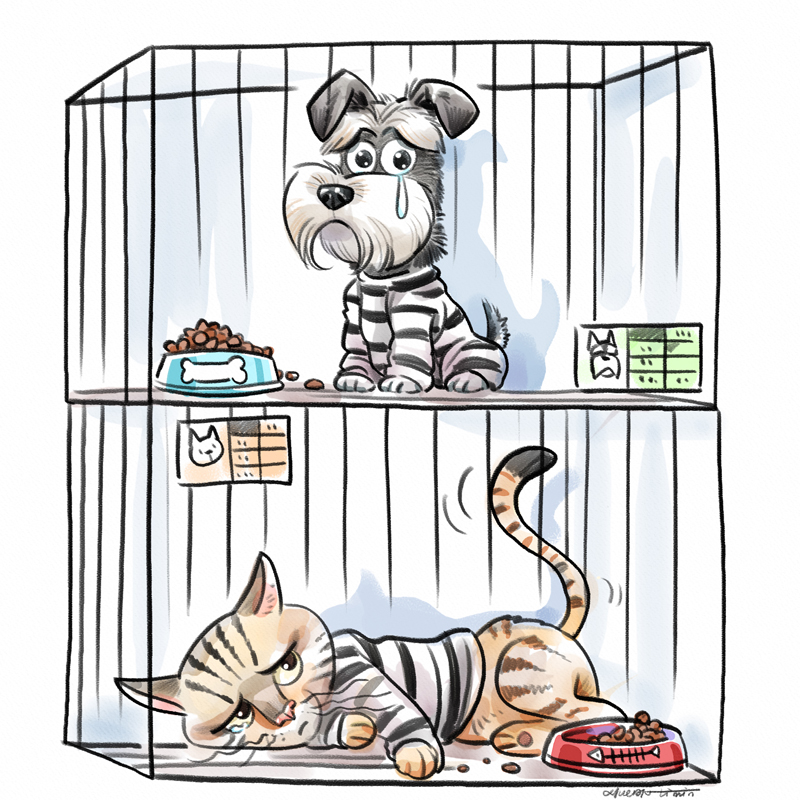 THE PET FOSTERING BUSINESS has flourished during the weeklong Spring Festival holiday that just ended, as an increasing number of pet owners chose to entrust their "hairy kids" to pet shops. However, the services these pet shops offer might not be as professional as they are supposed to be. Beijing News comments:
According to media reports, many of the pet shops interviewed simply do not know what certificate they must obtain in order to qualify for the business. Even though most of the pet shops ask for higher prices during the Spring Festival holiday, a majority of them are unable to provide professional services.
For some of the pet shops, "pet fostering" simply means providing a place for pets to be kept when their owners are away from home, and that can be as simple as a cage. There are too many videos online showing how pets are shut in small cages and the staff doing nothing other than feeding them some water and food every day.
These kennels are like prisons for the pets. This not only poses a risk to the animals' health, but also psychologically damages them because they, unlike kids, do not know their owners will come and collect them.
Actually, there are strict standards for providing such kennel and pet fostering services. According to the local animal quarantine regulation of Beijing, for instance, those who provide such services must be licensed veterinarians, have the necessary devices that can dispose of the animals' waste properly without polluting the environment, as well as provide ample care for the kept animals. That means much more than providing a cage, food and water.
Official data show that the value of the domestic pet market had already reached 170.8 billion yuan ($25.3 billion) in 2017, while 77 percent of the pet owners are in their 20s or 30s, possibly working far away from home. The market demand for kennel services is huge and it is time to regulate the market so that both the people and the pets benefit.
Most Viewed in 24 Hours
China Views