Pompeo's 5-nation tour 'overdue'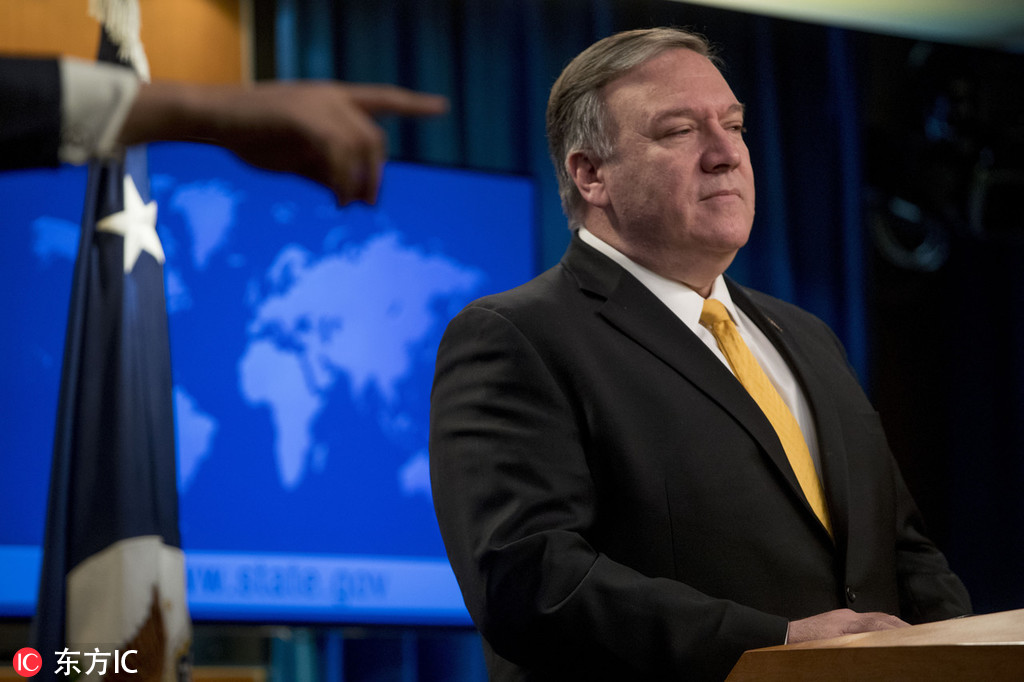 Top US diplomat to counter China, Russia influence in Central Europe
US Secretary of State Mike Pompeo started his five-nation tour in Europe on Monday to counter the so-called China and Russia influence, but experts said those nations should be free to make their own decisions.
In a news release about the trip on Sunday, the US State Department said that the United States is committed to increasing its diplomatic, military, commercial and cultural engagement with Central Europe "in order to strengthen the region's ties with the West as it faces increased pressure from Russia and China".
"Our efforts at diplomatic engagement are aimed at competing for positive influence and giving allies in the region an indication of US support and interest in order to have alternatives to China and Russia," said a senior US administration official who briefed the press about the trip.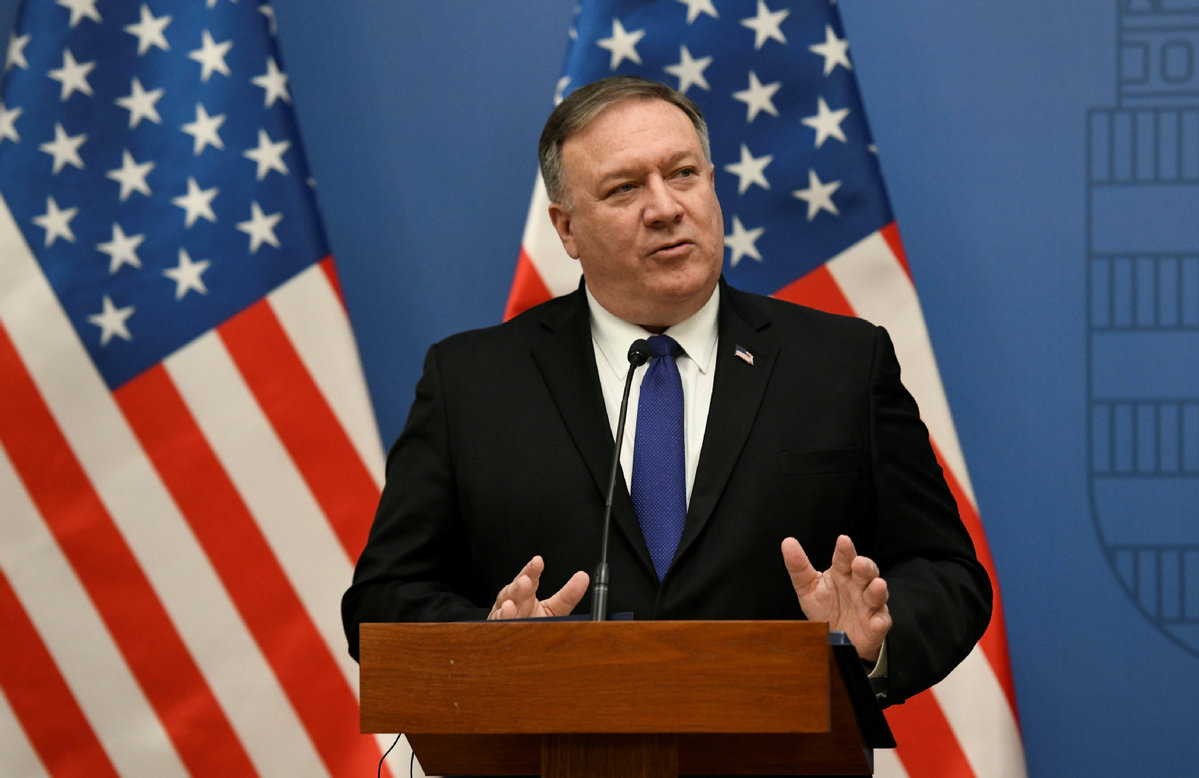 Pompeo, a former CIA chief, will visit Hungary, Slovakia and Poland before wrapping up his trip with brief stops in Brussels, Belgium, and Reykjavik, Iceland, on Friday.
One of Pompeo's missions is to lobby the European nations not to include China's Huawei Technologies, one of the world's top telecom equipment manufacturers, in their development of 5G networks.
US diplomats have been aggressively lobbying across Europe lately to hype up a national security threat posed by Huawei without providing any evidence. Huawei has denied all the US allegations, saying it has a clean record in cybersecurity.
While facing challenges in its development in the US, Huawei has witnessed rapid expansion in recent years in many European nations, most of which see China as a partner rather than a geopolitical rival like the US does.
Shen Dingli, a professor of international relations at Shanghai-based Fudan University, believes those countries could make decisions by themselves.
"Those countries shall be able to make their own judgment on national interest, welcoming foreign investment, including from China, while being sensitive to their information security," Shen told China Daily on Monday.
During his visit to those Central European countries, Pompeo will also voice US concerns about their energy ties with Russia. He is likely to urge Hungary not to support the Turk-Stream pipeline, part of the Moscow's plans to bypass Ukraine, the main transit route for Russian gas to Europe.
Hungary receives most of its gas from Russia and its main domestic source of electricity is the Paks nuclear power plant in central Hungary where Russia's Rosatom is involved in a 12.5 billion-euro ($14 billion) expansion.
The trip by a top US diplomat will remind people how those central European nations are often overlooked by the US. Even US government officials described Pompeo's trip as "overdue".
Pompeo's visit to Bratislava, Slovakia, on Tuesday will be the first such high-level US visit to the country in more than 15 years.
During the Central Europe trip, Pompeo will also focus his attention on a US conference titled "Future of Peace and Security in the Middle East", a two-day event on Feb 13-14 in Warsaw. US Vice-President Mike Pence will attend the meeting.
At the meeting, Washington will try to ramp up pressure on Iran. The European Union, which has criticized the US government for quitting the 2015 Iran nuclear deal, has voiced its determination to stick to the agreement.
Hungary and Poland are the subjects of EU disciplinary proceedings, charged with putting the bloc's fundamental values at risk.
The European Parliament has accused Hungarian Prime Minister Viktor Orban's government of attacks on the media, minorities, and the rule of law-charges which Orban has denied.
The EU has also charged Poland with eroding the independence of the judiciary.
Reuters contributed to this story.