Mount Tai revered for centuries as the closest point to heaven
Share - WeChat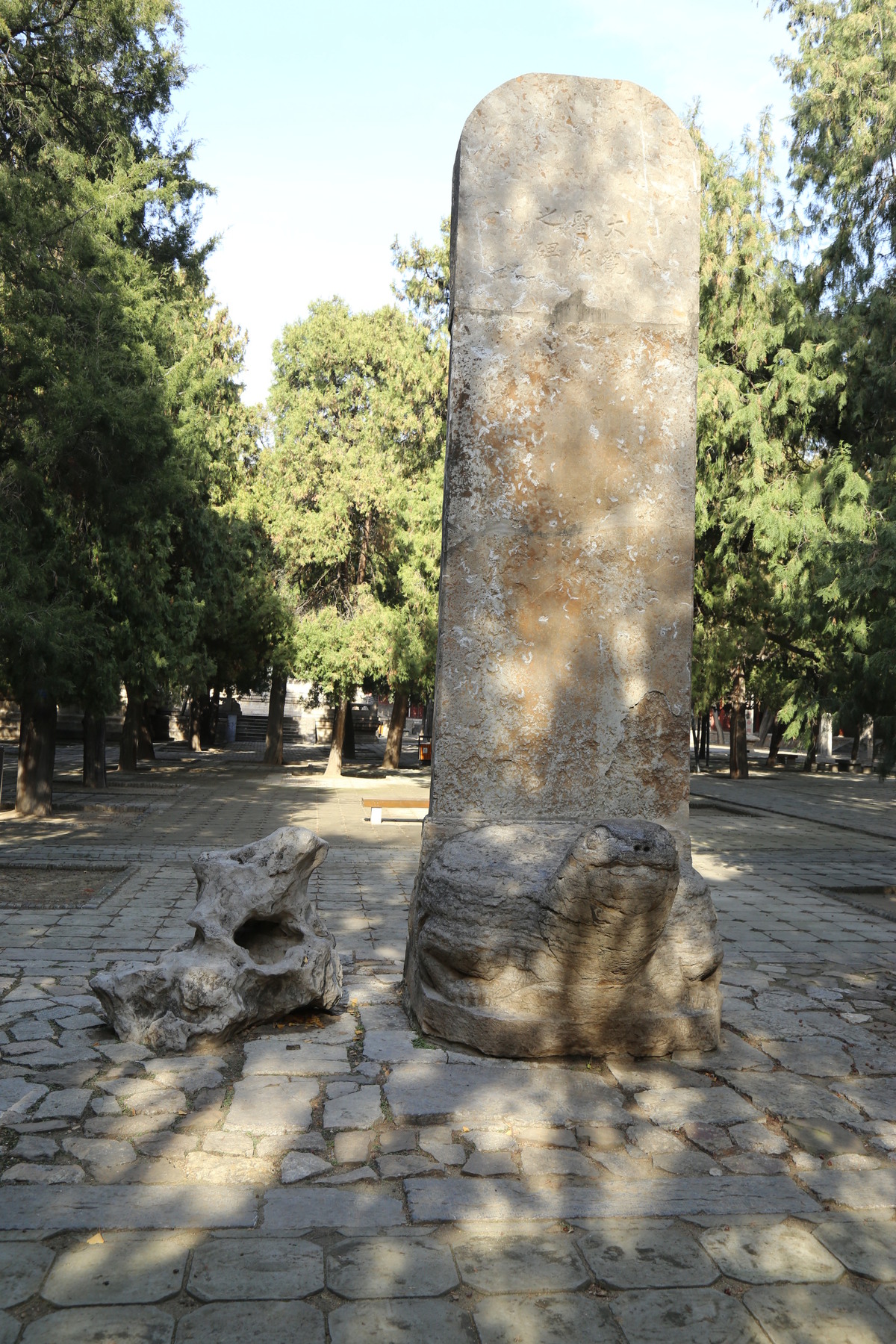 In 1987, Mount Tai, including the Dai Temple at its foot, was recognized by the United Nations Educational, Scientific and Cultural Organization as a world natural and cultural heritage. It became a UNESCO World Geo Park in 2006.
At the center of the temple is the Tiankuang Hall, which is encircled by a drum tower to the east, a bell tower to the west, three gates and halls to the south, and a residential palace for the god to the north.
A 13-layer iron tower built in the 16th century was destroyed in the bombing by Japanese invaders during the War of Resistance Against Japanese Aggression (1931-45) leaving only a four-layer foundation, and a bronze pavilion constructed in the 17th century to the north of the residential palace.
The main buildings in the temple had a canal built around them, with water flowing in from the northwest corner and flowing out from the southeast corner. Thanks to Mount Tai to its north and the flowing water canal around, many believe the temple's layout is in complete conformity with the principles of feng shui - which have ensured its prosperity and longevity.
In the outer periphery are four gardens, one in each corner of the temple, adorned by cypresses planted during the Han Dynasty, locust trees planted during the Tang Dynasty (618-907), flowers and potted landscape and plants.
The gardens are home to more than 200 old trees and 211 stone tablets, among which is the oldest stone tablet in China dating back to the Qin Dynasty (221-207 BC). Still legible on the tablet are seven characters inscribed in the zhuan calligraphy style of Li Si, a prime minister during the Qin Dynasty.
And to the west of the temple are a World Geo Park museum and a city museum dedicated to Taian's history, where more than 10,000 cultural relics, with the sacrificial utensils being the prized treasure, and nearly 40,000 old books are exhibited.