Ghanaian takes root in Chinese live-streaming platform
Share - WeChat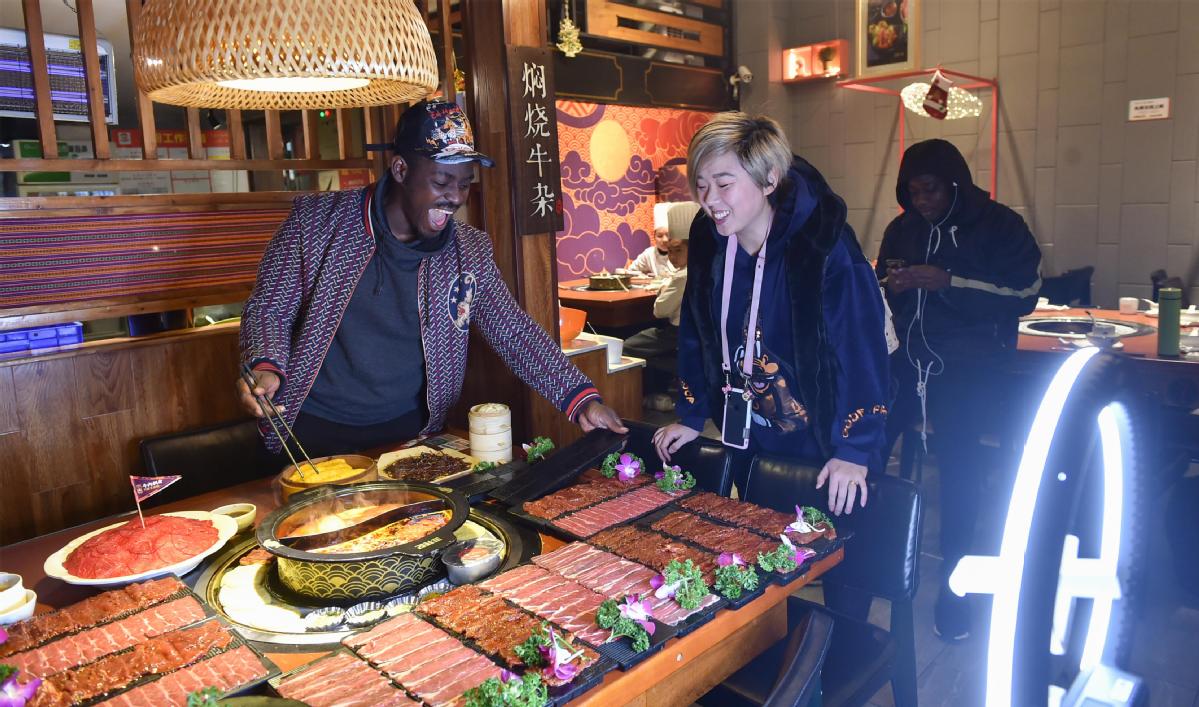 When Forster Asare-Yeboah, from Ghana, arrived at Southwestern University of Finance and Economics in 2008, he never expected he would have millions of followers in the future.
Upon graduating in 2012, he started playing music. Five years later, short video clips of him became popular so he posted videos on social networks of him speaking Sichuan dialect. Those videos were watched millions of times and he quickly became famous.
Now he has a new name: Li Kui, which comes from an ancient martial arts novel of China. He is good at speaking Sichuan dialect and uses some uncommon idioms. "I like to make people happy and I never expected I could have so many followers," he said with a laugh.
He has a local wife, Zhu Lan from Chengdu, whom he met at a party. The couple have an eight-month-old daughter.