Chinese 'clock in' to develop good habits
Share - WeChat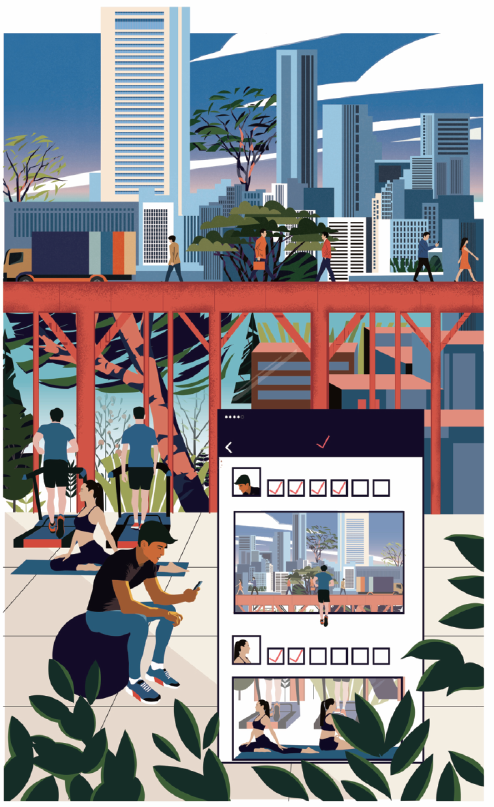 Regular social media posts allow friends to supervise progress
A new year, lunar or otherwise, is traditionally a time to ponder some resolutions.
In China, daka - clocking in - has become a fashionable way for people to stick to them.
It involves posting daily updates about your habit-forming process on social media, resulting in regular supervision from online friends as you pursue your goal.
Wang Qimeng, a doctoral student at Tsinghua University, is a daka fan. On Feb 29, 2016, he posted a screen-shot on WeChat showing the length of his run that day - 5.01 kilometers.
In the post, he said: "Running toward the Earth's core Day 1#6400-5=6395. From today, to next Feb 29, also a leap day, my running mileage will reach the length of the radius of the Earth (about 6,400 km)."
His running plan was inspired by a report about a sailor circumnavigating the globe.
"To set a goal, using the data relevant to the Earth, is interesting and fulfilling to me," he said.
If the 20-year-old averages about 5 km a day, he may reach his running target in four years.
"The countdown clock feels like a step-by-step approach to the aim," Wang said.
He began by updating his running record on WeChat Moments, a kind of bulletin board visible to friends, each day, complete with the distance left to cover, so that his friends could keep him on track.
Xiong Bingqi, deputy director of the 21st Century Education Research Institute, said daka acts like a virtual attendance system, with the same supervisory function and constraints as clocking in at work. But it also has social attributes because your online friends are the ones doing the supervising each day.