Maduro proposes early polls as possible solution to crisis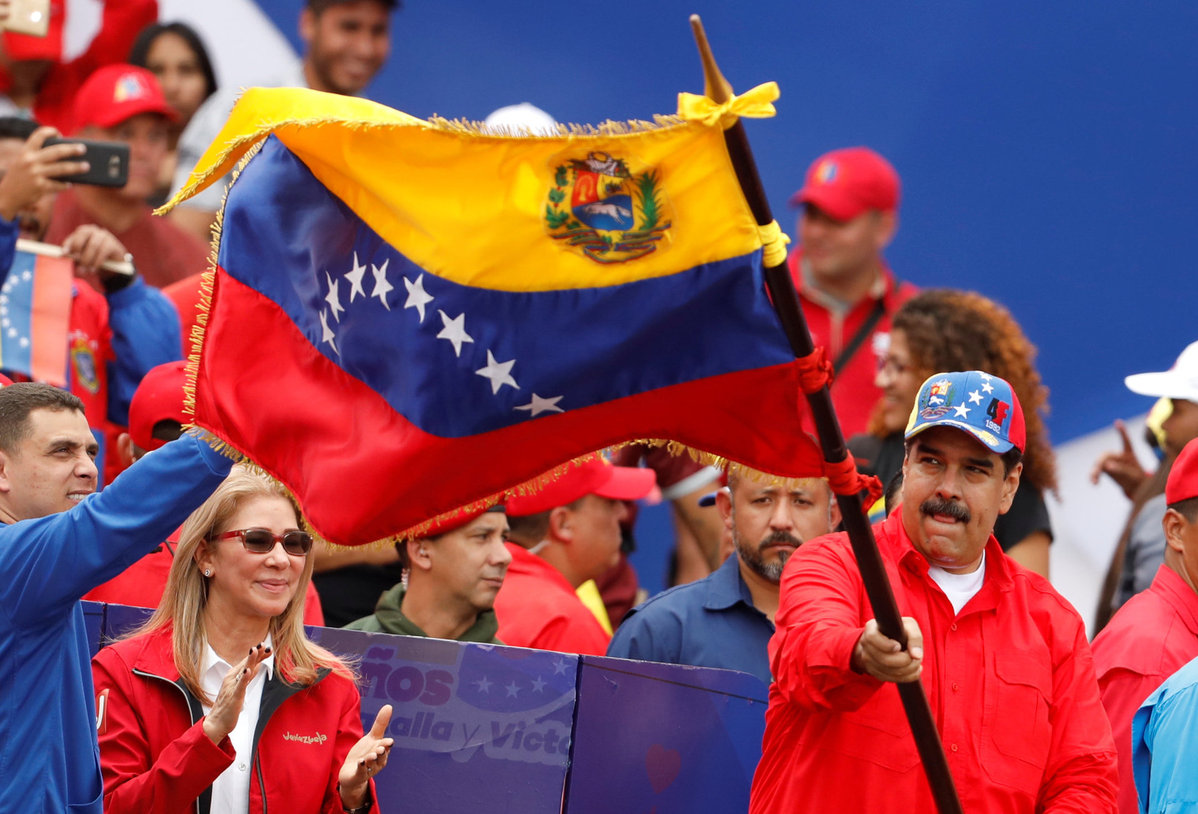 CARACAS-Venezuelan President Nicolas Maduro proposed on Saturday holding early elections for the National Assembly as a possible solution to the country's political crisis.
Maduro said before thousands of supporters who had gathered on Bolivar Avenue in Caracas that the government-controlled Constituent National Assembly would decide whether or not to call early elections for the opposition-held National Assembly.
He added that such a decision would be aimed at "relegitimizing the country's legislative power" and that "we should go to free elections, with guarantees that the people choose a new National Assembly".
Elections for the National Assembly had been scheduled to take place in 2020.
Maduro also told the public that legislative elections can be held in a "consensual way at a dialogue table with the opposition, if they wish".
The Constituent National Assembly was elected in 2017 under Maduro's call to draft a new constitution for Venezuela. With the opposition boycotting the vote, it is largely dominated by government supporters and has been exercising most of the National Assembly's powers.
The difficult political situation in Venezuela has intensified after Juan Guaido, head of the National Assembly, declared himself interim president on Jan 23 and was recognized by the United States and some other countries.
Maduro asked the opposition leadership to "stop calling for war, stop calling for military intervention".
He added: "It's time to find solutions" for the country.
National dialogue
Countries including Mexico, Uruguay and Bolivia proposed the two sides in Venezuela hold a national dialogue to seek a solution.
Maduro stressed his support for the initiative in his address, saying that he was ready to talk "on the day they want and where they want".
The main priority for Venezuela is economic recovery, the president said, adding that he is dedicating his main efforts to guaranteeing peace and overcoming the country's economic woes.
Cuban Foreign Minister Bruno Rodriguez on Saturday called for mobilization to defend Venezuela.
In a post on social media Rodriguez claimed that the US government was "threatening to launch a military aggression".
The Cuban foreign minister also questioned US Vice-President Mike Pence for not mentioning in Miami his officials' previous meetings with and his phone call to Guaido, who proclaimed himself as interim Venezuelan president.
On Friday, Pence attended a roundtable discussion on the Venezuelan crisis in Doral, a city in Miami-Dade County of the US state of Florida.
Rodriguez has on several occasions expressed Cuba's rejection of interference in Venezuela, and confirmed Havana's support for President Maduro.