Seed of moon's first sprout: Chinese scientists' endeavor
Share - WeChat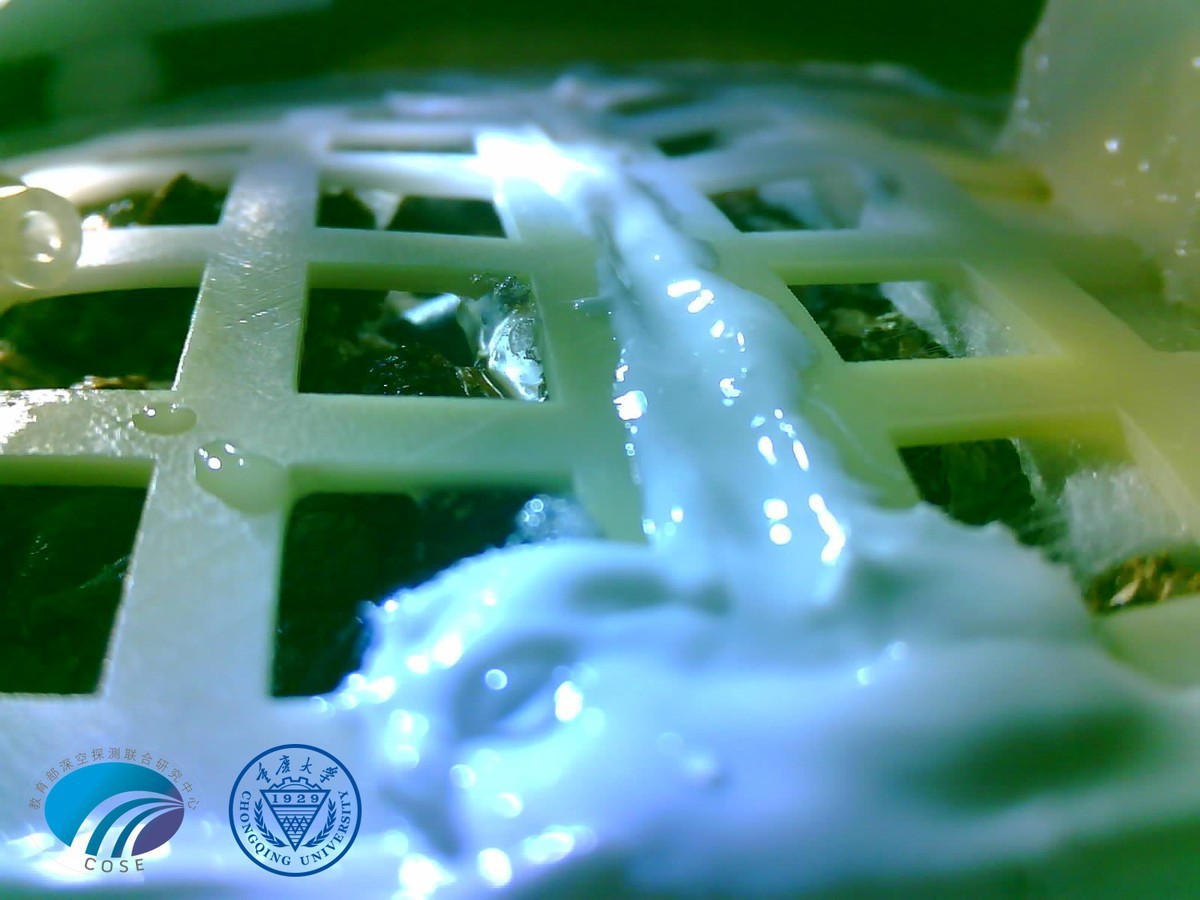 BEIJING - An experiment that saw the first-ever plant sprouting on the moon last month was born in a natural disaster that devastated China's cotton-industry almost three decades ago.
Li Fuguang was one of the Chinese agricultural scientists whose years of hard work might one day help lead to a base and long-term human residence on the moon.
He was on the team that developed the cotton seeds carried to the moon by China's Chang'e-4 probe, leading to the first-ever sprout on the moon.
The seed is one of the best varieties developed by the Institute of Cotton Research (ICR) of the Chinese Academy of Agricultural Sciences.
After making the first-ever soft landing on the far side of the moon on Jan 3, China's Chang'e-4 mission pioneered the first mini biosphere experiment on the moon.
A canister on the Chang'e-4 lander contained seeds of cotton, rapeseed, potato and Arabidopsis, as well as fruit fly eggs and some yeast, to form a simple mini biosphere.
Images from the probe showed that only a cotton sprout was growing.
Although the sprout couldn't survive the extremely cold lunar night, Li, head of ICR, believed it could help acquire knowledge for building a base and long-term residence on the moon.
The cotton seeds were selected for the experiment because of their outstanding performance on Earth.
The seeds belong to a transgenic insect-resistant cotton variety developed in China and named CCRI 41, said Li.
China suffered its worst ever cotton bollworm infestation in 1992. In one county, the bollworms captured in one day weighed over a tonne.
The disaster reduced the yield of most of the cotton fields by more than half.
Within three years, the cotton planting area in China fell from 100 million mu (about 6.67 million hectares) to 60 million mu (4 million hectares).
The economic losses nationwide exceeded 40 billion yuan (about $5.9 billion).
Transgenic insect-resistant cottons developed by foreign scientists gained more than 90 percent of the market share in China by the end of last century.
In 2002, Chinese scientists successfully bred CCRI 41, the first transgenic insect-resistant cotton variety with independent intellectual property rights, breaking the hold of imported cotton varieties.
The market share of domestic insect-resistant cotton varieties increased from 5 percent in 1999 to 98 percent in 2012.
The plantation of the insect-resistant cottons not only controlled the spread of bollworm, but also reduced the use of pesticides by 70 percent to 80 percent in China, said Li.
Based on CCRI 41, Chinese scientists have bred more than 100 new cotton varieties.