Gift of youth endures after 90 years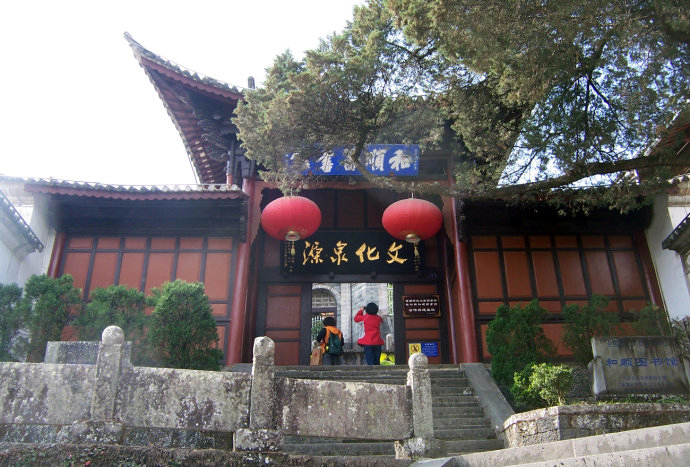 Among all the libraries established in rural China, Heshun Library is renowned as one of the earliest and largest, as well as for its special history.
The library, in the ancient town of Heshun, in Tengchong, Yunnan province, was founded in 1928 with funds collectively raised by overseas Chinese in what was then Myanmar, who wanted to revitalize culture in their hometown. It achieved this goal, by influencing the outlook, and eventually the fate, of many young people in the town in those days, and it is still active in serving the local people. Last year China Central Television named it one of the top 10 libraries in Yunnan.
The library was founded on the basis of a book and newspaper reading society initiated by Heshun's youth federation in 1924. Buildings that combined both Chinese and Western styles were added in 1938.
The library now covers 6,000 square meters and is composed of a main gate, a middle gate, a main building, a building where books are stored and a garden.
Cun Yu, the chief librarian, says it has more than 115,000 books, including more than 20,000 important ancient books and documents published in the early 20th century. It also has a rich collection of rare multi-volume series, books on local culture and books written by overseas Chinese.
More than 80 percent of the books were donated, which has been an important tradition since the library was founded, Cun says.
"When the library was founded it was still very inconvenient to buy books and newspapers because of the library's location. Most of the books were bought in cities like Shanghai and transported to Heshun by sea and then through Myanmar."
The library, which was brought into the national public library system in 1988, was designated as a key cultural heritage protection entity in Yunnan in 1993 thanks to its long history and important collection.
After nearly a century, the library is still serving people and has managed to keep up with the times despite its age.
"We have added an electronic reading room, which has attracted many middle-aged people and young students to the library," Cun says. "Computer-based reading can generate their curiosity for new things from the outside world."