Rich red harvest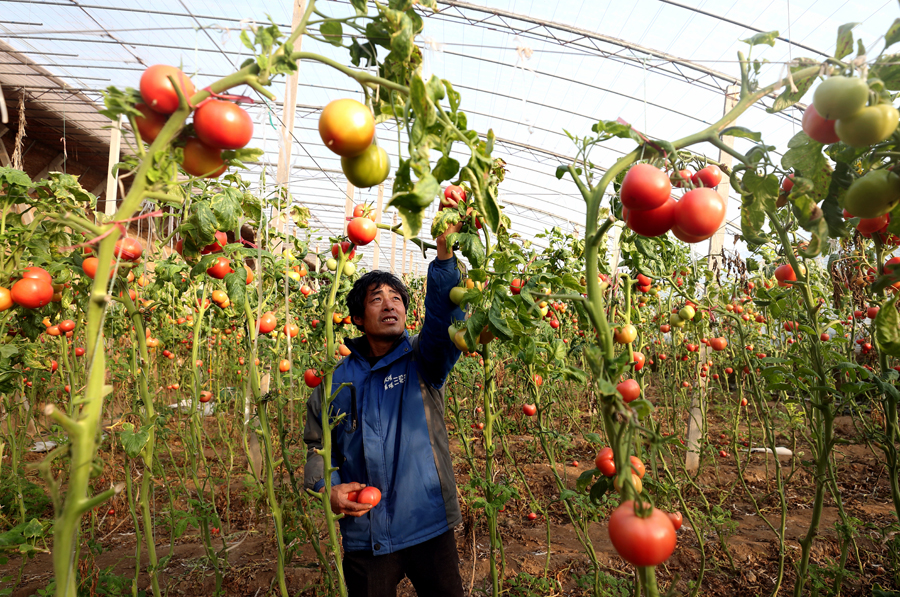 The annual production of the 'Linzi Tomato' is more than 380,000 tons
Linzi, Shandong province, is known as the "home of tomatoes" in China.
With an area of about 40,000 mu (2,667 hectares) under production, comprising 30,000 greenhouses, the annual output from the region is 380,000 tons worth 700 million yuan ($104 million).
The "Linzi Tomato" also has geographical indicator, or GI status.
Tomatoes from the eastern province make it to Beijing's supermarkets with 24 hours of being harvested.
Even though Lunar New Year is approaching, the price of tomatoes has not increased significantly as supplies have been sufficient since the end of 2018. Also, tomato production from the northern regions, is expected to cover demand till April when output from the south will start making its way to the markets, keeping prices on an even keel.
The story by Cui Lilai is translated by Zhang Lei.