Lessons from China for international tech
Share - WeChat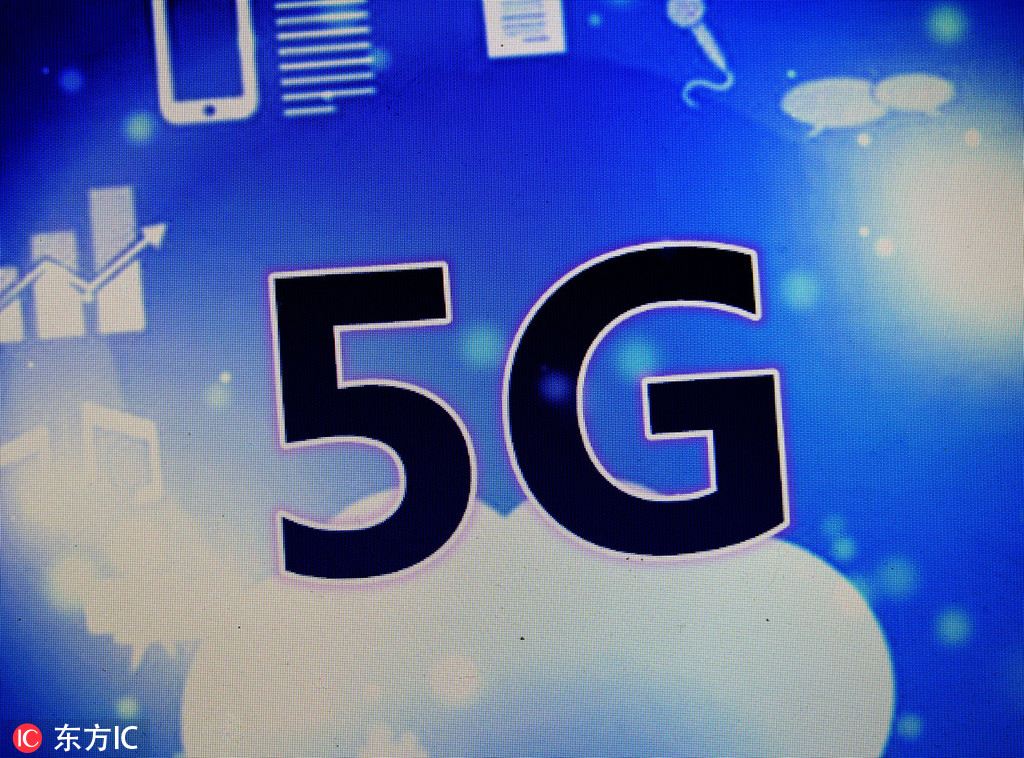 Amidst America's unilateral trade war, there is a common stereotype echoed repetitively by western mainstream media and academics: "China is stealing American technology because there is no innovation in China." Many foreign managers and consultants working inside Chinese corporations however would strongly disagree.
"China has incredibly innovative and market-savvy people," says Douglas Gerber, founder and CEO of Focus One, a management consultancy helping build high-performance teams with both multinationals and Chinese corporations in China. "Chinese leaders know how to mobilize themselves faster as teams, expedite goals, and bring products to market," Gerber says. "The way they work together in coordinated unison is core to their secret of business success, particularly in the technology sector."
That is not what we have been led to believe by foreign academics and media analyzing China from outside. How come the view from inside is so different?
In Gerber's new book, Team Quotient, he highlights a diagnostic tool called TQ for measuring team performance in the context of corporate growth. Team Quotient is a system that evaluates team performance over time like so: a score is given to a leadership team; it is measured again six months later, and then a year beyond. Through this TQ survey, an intelligence score is given to the team as a unit, rather than the individual, as is normally the case with an IQ test.
With over twenty years of management experience bringing multinational corporations like Kodak and Pepsi into forerunner positions in the Chinese market, and later consulting over 50 major global corporations on Chinese management strategy, Gerber is the China leadership guru hands down.
"The China success strategy is fundamentally team based," says Gerber. Culturally speaking, Chinese people respond better as a group and collective thinking tends to override individuality in the workplace. This group-focused approach is certainly cultural and embedded in a Confucian context, in that there is a group consciousness of the collective that has always been a part of Chinese society. But in no way does the team approach limit either innovation or technology advancement. China's technology sector is illustrative of the power embedded in the team, rather than individual ego.
Western management techniques that create unnecessary competition between teammates and reward individual performance fall flat in a society that operates with a high degree of collective consciousness. The focus on competition among team members risks creating divisiveness, leading to team dysfunction, whereas the collective team consciousness applied in Asia results in greater harmony, synergy and shared success.
Lenovo serves as a shining example. Lenovo bought IBM's Think Pad business in 2006. Western media analysts thought that the Think Pad was a status quo technology product and Lenovo was picking up an out-of-date asset. Sure enough Lenovo turned the product around completely and made it more competitive. Lenovo, which is now the largest personal computer manufacturer in the world, has overtaken names like Dell, HP, and Sony.
Why? One key reason is that Lenovo as a company took the time and effort to invest heavily in their own teams. As a company, they are Chinese, yet global. They are committed to promoting leaders from not only China, but also from other countries. To facilitate their global leadership teams, they have invested in face-to-face meetings even on a trans-boundary basis. Yes, leadership team members actually fly to other locations to meet face-to-face with counterparts developing real, not just virtual relationships.
"By meeting regularly, they assure their teams are agile, synergistic and coordinated. They are the only technology company that possesses such an extent of global teams," Gerber says. "They are very committed to having face-to-face meetings among their global teams. It is phenomenal by any standard. They are investing not only in Chinese managers, but multi-culturally as well as trans-nationally. Through the face-to-face encounters, they are able to mitigate potential cultural issues faced in any global company. This is an example of a company that knows its success is underpinned by the development of its own teams."
This group approach is not a hindrance to China's technology innovation and advancement, as posed by most western stereotypes. On the contrary, it may be the reason why China is advancing so quickly and responding to market needs with technology solutions so effectively.
Laurence Brahm is founding director of Himalayan Consensus and a senior international fellow at the Center for China and Globalization
The opinions expressed here are those of the writer and do not necessarily represent the views of China Daily and China Daily website.
Most Viewed in 24 Hours
China Views