Delivering a little love and care for Chinese New Year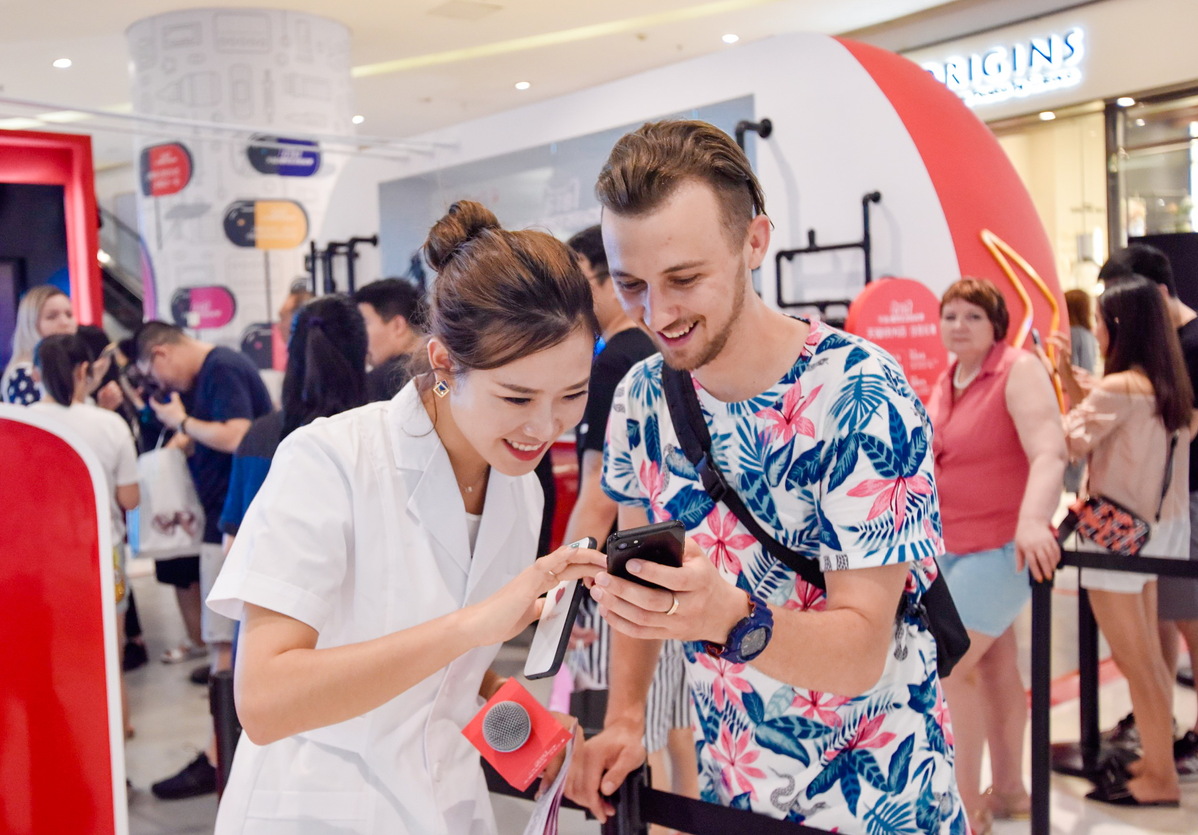 Less than 24 hours after I had placed an online order on Alibaba's Tmall Supermarket, my father-in-law's jubilant voice on the other end of the phone conversation confirmed that everything had been delivered straight to his home in rural Zhejiang province.
Yes, he had received the six bottles of French red wine, the three red-and-gold boxes of assorted Xinjiang dates and walnuts, and the two tins of ginseng-our Chinese New Year presents for the family.
Just as he felt such excitement over receiving the bounty of gifts we had chosen, I was thrilled by the remarkable convenience and ease of the whole online transaction.
Years ago, not a single express delivery company guaranteed next-day shipping straight to someone's door in my in-laws' mountainous rural village, located over 20 kilometers from the more urban county seat. Most orders used to take at least two to three days and usually required a trip by the recipient to the local express delivery station for pickup. But now, I didn't have to worry about whether my father-in-law could possibly lug all those bottles of wine and boxes of dates and walnuts back home from the station by himself, thanks to Tmall Supermarket and their attentive service.
I'm certain my husband Jun's family never imagined that one day, they would receive Chinese New Year goods, known as nianhuo, through home delivery. Traditionally, you would present them in person during the holidays. But we won't be able to reunite with the family this year. And Tmall Supermarket's promise to deliver right to their house, the following day, made it the next best way to send them something special for the season.
When it comes to giving Chinese New Year goods, in certain respects, things have really changed in my husband's family, especially in the years since reform and opening-up that filled Jun's childhood. His earliest remembrances of nianhuo-white granulated sugar, red dates, baijiu liquor and dried lychees-have now given way to more diverse and international offerings, such as boxes of organic milk, imported wines and chocolates, American pecans and European olive oil. I've even observed Chinese New Year goods evolve in the years since I married into his family, witnessing a great variety of products become available with better quality and more dazzling Chinese-style packaging. And now with online shopping, it's possible to send almost any nianhuo to anyone in the family, even if you can't be home for the holidays.
Yet even with these developments, some things will always remain the same.
After all, the delight we heard over the phone in the words of my father-in-law, so enchanted to see those boxes from Tmall Supermarket, echoed his joy in past years whenever he would see me present nianhuo at the table during the family dinner on Chinese New Year's Eve, the most important meal of the year. That's because the true spirit behind giving nianhuo has always endured. It's still a gesture to show love and care for those you cherish above all during China's greatest annual holiday, regardless of whether you're handing it to someone at the scene or shipping it by next-day service through your favorite online store.
But, with any luck, next year's special delivery to the family home will be me and my husband, bringing a little holiday cheer in person.

Contact the writer at jocelyn@chinadaily.com.cn
Most Viewed in 24 Hours
China Views