A family of pandas enjoy snow in Sichuan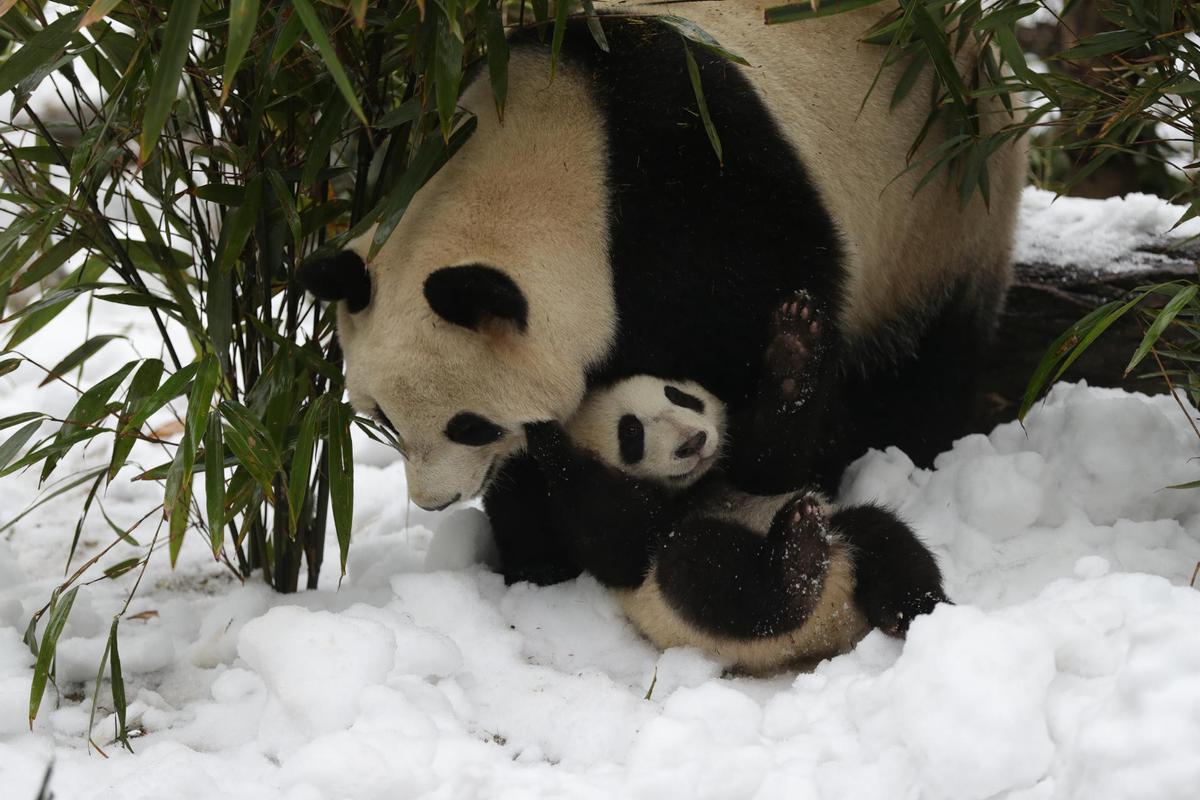 It was smoggy and overcast in Chengdu, Sichuan province on Thursday. But visitors to the Chengdu Research Base of Giant Panda Breeding in the northern suburbs of the city had a pleasant surprise when they saw a mother panda frolicking in snow with her two cubs.
Ai Li, the eight-year-old mother, rolled in piles of snow and kept licking it, while her twin male cubs, Ai Mi and Ai Lun, born June 16, 2018, were cautious at the sight of snow at first.
They approached it slowly, feeling it with their claws, before finally relaxing.
The snow was provided especially for the three pandas living in a nursery at the base.
According to base chief Zhang Zhihe, the base transported two trucks of snow from the Taiziling Ski Ranch in Maoxian county in the Aba Tibetan and Qiang autonomous prefecture in Sichuan on Wednesday.
The base will keep providing the snow for the trio in order to encourage their interest in their new environment and to move around, he said.
Wild pandas stay active for hours each day, but captive pandas are known for being inactive, which is believed to result in their low birth rate, he added.