Semi-prepared meals popular at New Year dinners
Share - WeChat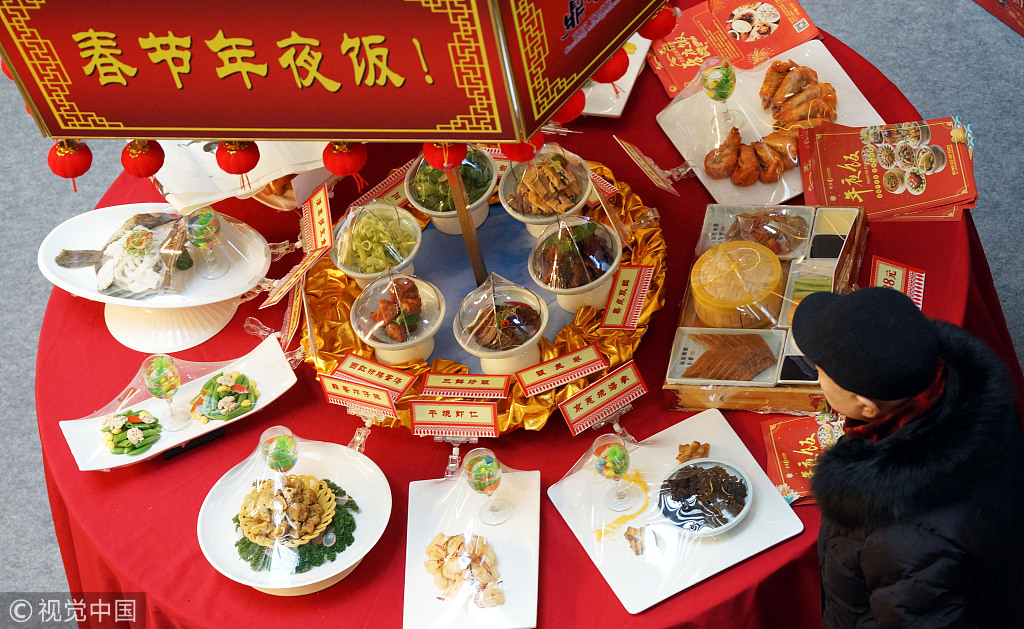 Online shopping for semi-prepared dishes for the upcoming reunion dinner has become a new choice for young consumers born in the 1980s and 1990s in the Jiangsu-Zhejiang-Shanghai region's free shipping areas, according to a report from Tmall.com, Alibaba Group's leading business-to-consumer site.
This new trend has led to a rapid increase in sales of semi-prepared dishes, with this year's growth rate exceeding the previous year's by a factor of 16. 800,000 semi-finished dishes have been sold, and dishes for 8 to 10 people are the best sellers.
At the same time many elderly people have changed their habit of hoarding vegetables for Spring Festival, as they start to order home delivered fresh vegetables on Taoxianda, a new fresh food delivery service launched by Alibaba. Sales on the platform increased 172 percent compared to last year.
"I bought 17 semi-finished dishes online, so no dish needs to be prepared this New Year," one consumer said in a comment on Tmall.com.
"The semi-prepared dishes satisfy young people's enjoyment of cooking at home," said Yongcheng, a sales clerk at Tmall. "Because of its convenience, it has become a new choice for many people entertaining guests."
Choices of dishes indicate regional differences. Customers from the east coast, rich in seafood, prefer beef and mutton, whereas those who come from inland areas favor seafood.
Tmall.com is also breaking geographical boundaries and bringing global dishes to the Chinese table. This year, Indian Roti Prata is popular among consumers from northeast China.