Beijing license plate: 8-year wait for new energy car
Share - WeChat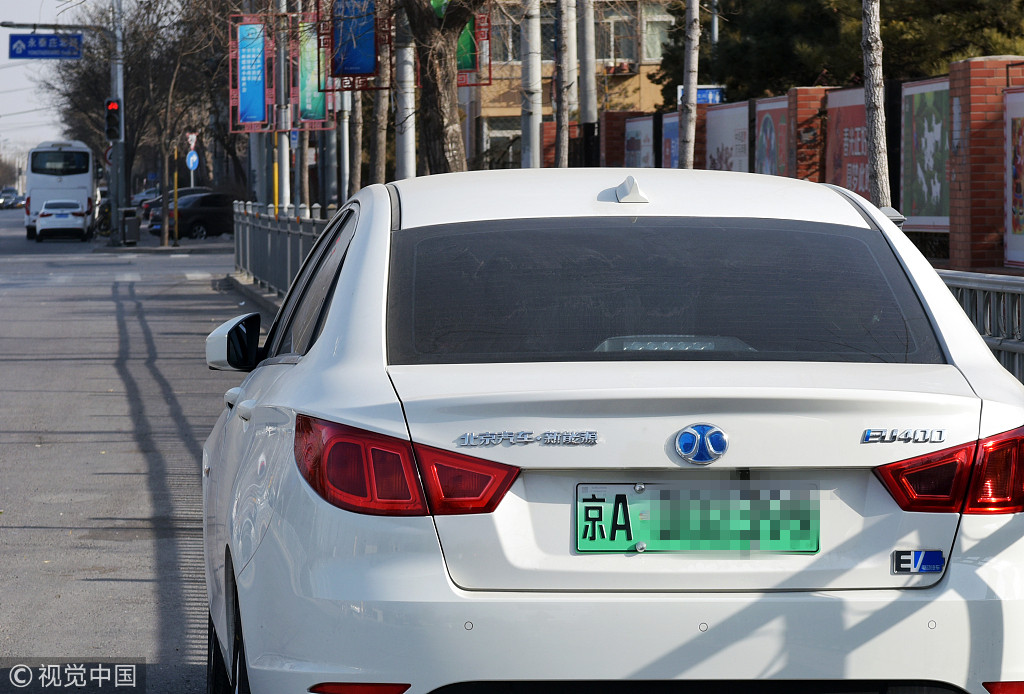 Some applicants for Beijing license plate must line up for eight years to receive a new energy vehicle plate, as the city announced the quota available in 2019.
The quota for new energy vehicles available to car buyers in Beijing will remain at 60,000 in 2019, the same as last year, said Beijing Transport Commission on Wednesday. The quota for gasoline-powered cars will stay unchanged at 40,000.
Of the new energy vehicle plates, 90 percent will go to individual purchasers, and the remainder to applicants from organizations and companies. Individual owners will be allotted 95 percent of gasoline-powered car plates, with the rest going to other applicants.
Beijing introduced a license plate lottery system in 2011 to curb the growth rate of new automobiles. Under the system, potential car buyers have to participate in a lottery every two months for a purchase permit.
As of December 2018, more than 3 million people have registered with the lottery system to get a purchase permit, with the odds of winning a plate at 1 in 500.
While the quota for license plate has dropped from 240,000 in 2011 to 100,000 last year, the quota for new energy car has increased from 20,000 in 2014 to 60,000 as the city turns to electric vehicles to ease air pollution.
Compared to conventional vehicles, the license plates for new energy vehicles are distributed on a first-come, first-serve basis.
As of December 2018, more than 400,000 people have applied to buy a new energy vehicle. With the quota available this year, some applicants need to wait eight years to get plates.
In September, Beijing issued a three-year action plan on improving air quality. The plan aims to reduce vehicle pollutant emissions by 30 percent from 2017 to 2020.