China's diplomacy will chart a new course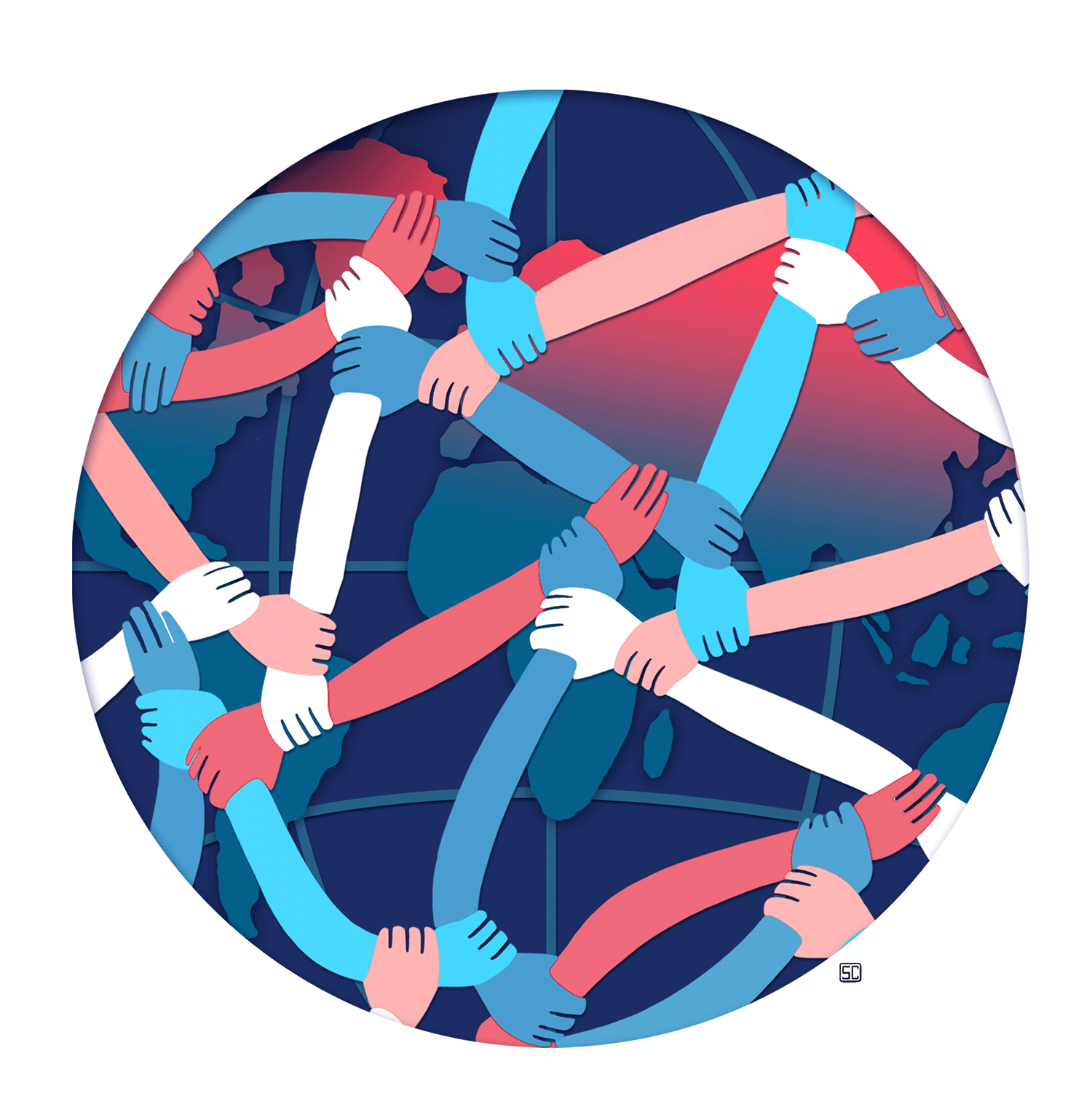 The world has reached a critical turning point thanks to the transition from the old to a new world order and the shift in the balance of power. To better cope with this epochal change, the Central Conference on Foreign Affairs Work in June 2018 proposed that China's foreign policy be based on Xi Jinping Thought on Diplomacy, which elucidates the profound meaning of China's diplomacy in the new era.
Xi Jinping Thought on Diplomacy will make China's foreign policy more effective and fruitful, while ensuring the country seizes the historical strategic opportunities.
Best development period for China
In June 2018, President Xi Jinping said China today is in the best development period even though the international situation is undergoing profound changes not seen in a century. These profound changes essentially mean the reconstruction of the world order and redistribution of global power among different countries and societies.
First, the changes can be attributed to the rise of emerging countries, and the challenges to US hegemony and Western dominance of the world order. Also, now that China has become the world's second-largest economy, the United States thinks its rise should be contained lest it challenges the US' hegemony and global leadership.
In fact, the US is taking desperate measures to contain China and Russia, which have intensified China-US and US-Russia strategic economic and geopolitical competitions, sparking speculation this could be the beginning of a new Cold War.
Second, economic globalization, multilateralism and global governance face headwinds generated by the US administration's ill-perceived and selfish policies and actions. The rising wave of populism in the US and its "America First" policy, combined with the US unilaterally raising tariffs on imports from China, even some US allies, have dealt a blow to free trade.
To make matters worse, the US has withdrawn from many international agreements and organizations, including the 2015 Paris climate accord, the Iran nuclear deal and UNESCO. It has even threatened to pull out of the Intermediate-Range Nuclear Forces Treaty and the World Trade Organization.
High-tech competition is extremely fierce
Third, the Sino-US competition in high-tech has become increasingly fierce as high-tech is of great concern to national security. With the fast-paced increase in China's economic and cultural exchanges with other countries, the popularity of the Chinese development model based on reform, opening-up and innovation subject to its applicability and suitability to local conditions has been growing. This has made Western countries anxious about the rising influence of China across the world. And that's why the Western countries have been hyping up the "China threat" theory frequently.
In international relations, the big players that exercise lots of influence globally have major differences on certain issue. Many non-state players including multinational high-tech companies have also become highly influential. In this regard, US companies enjoy a great advantage, indicating the authority of governments is gradually eroding.
Also, "black swans" (unexpected, rare events) and "gray rhinos" (highly probable high-impact yet ignored threats) have been occurring more often than before. The International Monetary Fund has warned that the global debt scale has exceeded the financial crisis level that could lead to a global financial crisis. The dragging crisis in the Middle East and North Africa, the US' withdrawal from the Iran nuclear deal, which has triggered a new round chaos in the Middle East, and the internal contradictions of European countries are possibly fermenting a political crisis.
Possible hidden risks ahead
Therefore, in the process of building a new and fairer world order, China and other developing countries could encounter hidden risks, and face major and complicated external challenges.
To overcome such risks and meet the challenges, China should use Xi Jinping Thought on Diplomacy in the new era.
As Xi said at the Central Conference on Diplomatic Work, since the 18th National Congress of the Communist Party of China, the country has endured lots of tests and trials, won many tough battles and made historical achievements. In the process, it has also accumulated valuable experience, added vitality to global governance and contributed Chinese wisdom to resolve international issues. China has proposed a series of new ways of carrying out global economic governance reform, for example, through the Belt and Road Initiative.
Nevertheless, it will safeguard national interests and rights at all costs.
Peaceful development policy of mutual respect
China is unswervingly following the path of peaceful development based on mutual respect and win-win cooperation. In order to advance major country diplomacy, China will continue to play its due role in maintaining world peace and promoting common development so as to build a community with a shared future for mankind.
It will also keep making efforts to develop global partnerships and strengthen friendly relations with neighbors. As a major country, China is committed to assuming the responsibility and instilling positive energy into the world.
By vowing to build a community with a shared future for mankind, China aims to make the global governance system more equitable and reasonable. To realize that goal, China will continue to enhance cooperation with other developing countries and make joint efforts to formulate a new development layout.
Balanced framework for major country relations
Moreover, China will coordinate with other countries in various fields and help build a stable and balanced framework for major country relations. And as a significant partner of developing countries, China will work to strengthen unity and deepen cooperation with other developing countries based on the principle of sincerity, practical results, and good faith.
How will China's diplomacy navigate the troubled waters in the new era? China and the US have more differences in trade and economy than perhaps any other field. So China should maintain stable diplomatic and trading relations with other countries in order to properly resolve such complicated differences. As the world's largest developing country, China still has to complete many arduous tasks, for which it has to keep up with the global development pace and maintain positive interactions with other countries.
Given the complicated yet changing international environment, China should play a more active role in global affairs so as to reduce its external pressures. The US' policies and strategic measures are indeed intensifying the trade conflict, still China should aim to capitalize on the new strategic opportunities generated by the constant churning of the world economy while upholding multilateralism and expanding collaboration with other countries including the BRICS member states.
Vital to focus on all economic aspects
China's diplomatic strategy should be to focus on all economic aspects, and practical cooperation with other countries, keeping in mind that as the global situation and major country relations continue to evolve, various risks and challenges will emerge.
Overall, China should strive to create a more enabling external environment for development and advocate the vision of a community with a shared future for mankind, and jointly promote regional peace and stability, while making efforts to settle hotspot issues.
By remaining committed to peaceful and independent development while striving for mutual respect and win-win cooperation, China's diplomacy will chart a new course in the new era.
The author is a senior researcher at the Institute of World Political Studies, China Institutes of Contemporary International Relations.
Most Viewed in 24 Hours
China stories