Economic cake must be shared in a fairer way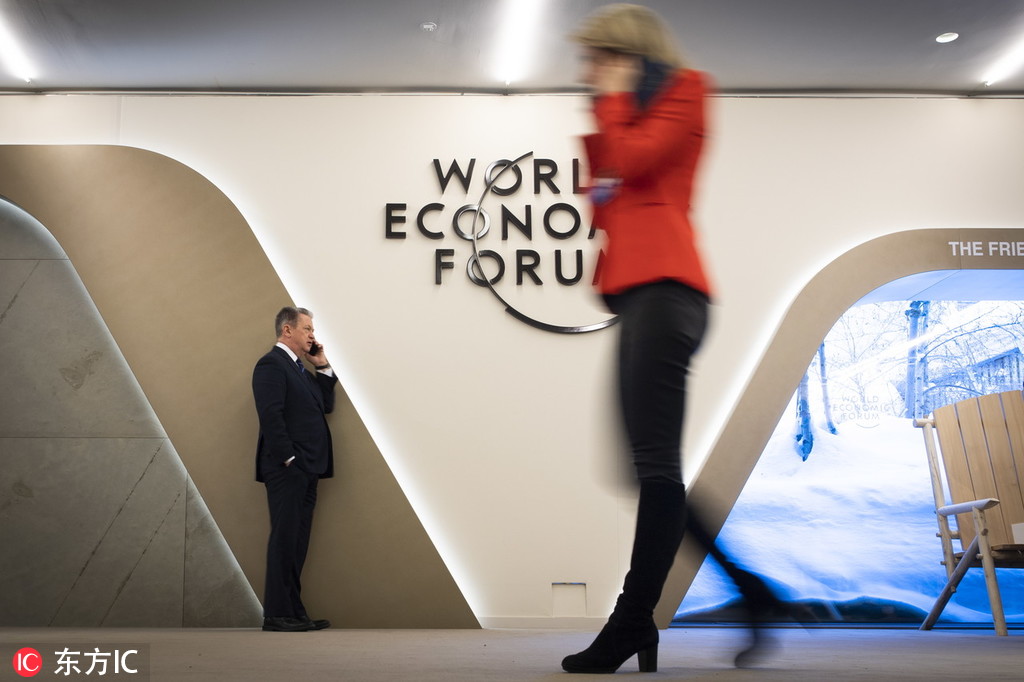 Editor's note: Many domestic problems of major economies have exerted influence on international issues, said Zheng Yongnian, a researcher in East Asia studies with the National University of Singapore, in a recent interview with Xiakedao, a WeChat account run by People's Daily. The following are excerpts of his responses to questions on the risk prevention and control in domestic and international politics:
In his speech at the World Economic Forum in Davos, Switzerland, last week, Vice-President Wang Qishan called on countries to work together to make the global economic cake bigger instead of focusing on how to divide it.
Although the United States enjoys the lion's share of the global cake, it has not divided this fairly at home. But it will not solve its own problems by waging trade wars with other countries, which will only externalize its internal problems, making the situation even more complicated.
The shutdown of some departments of the US federal government has laid bare not only the political divide between the two parties, but also the divisions in US society.
Previously both the Republicans and Democrats needed to care about the interests of the middle class. Now their irreconcilability has exposed the differentiated interests of even the middle class, which constitutes a big backdrop for the governance of the Trump administration. The lack of trust in the US society reduces the overall governance efficiency of the administration, creating more uncertainties in the trade talks with China.
Beijing has plenty of reasons to analyze to what extent the US domestic challenges, as well as other social issues in the West and emerging economies, such as the yellow vest protests in Europe, will evolve into big risks to its external environment, as many international issues have knock-on effects that must be addressed nowadays.
That's why President Xi Jinping has urged the Chinese authorities to control and manage potential risks and be vigilant to both black swan and gray rhino events while sticking to China's development path of reform and opening-up.
Most Viewed in 24 Hours
China stories