Fulfilling a Beijing courtyard dream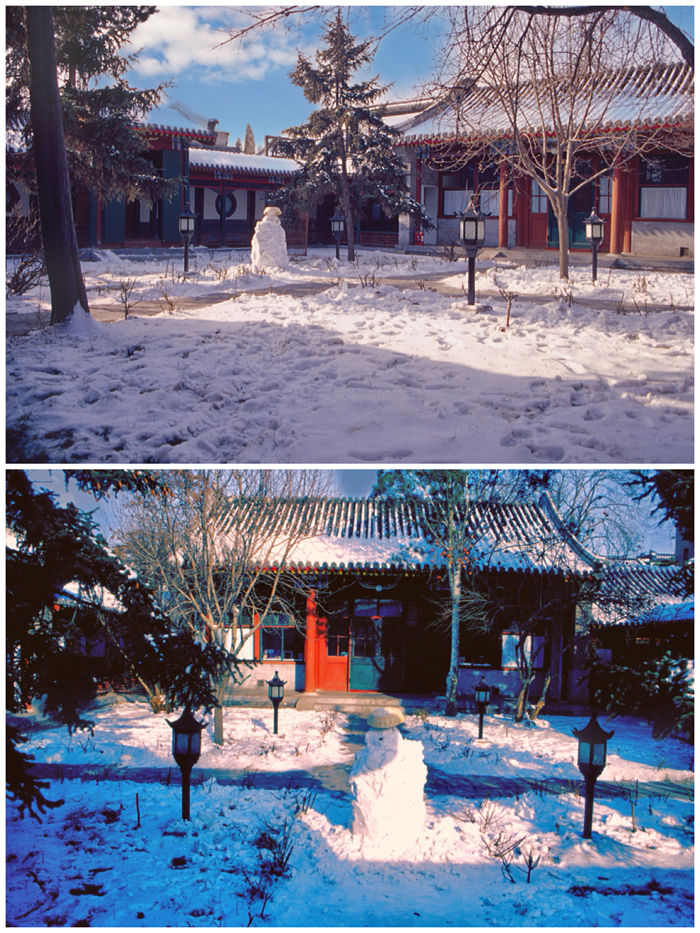 I had always had a personal dream of staying in a traditional courtyard house in Beijing, which had served as my base during 1999-2000, a time when I was traveling extensively around China. Indeed, people had told me that I could not understand old Beijing until I had lived in such a dwelling. The traditional courtyard, or siheyuan, represents the epitome of Beijing's historic domestic courtyards: four-sided, laid around a yard, with only one door, usually on the southeastern side, providing access to an adjoining hutong. Directly inside the entrance rose a protective screen wall. Several generations would often live within the compound. The finest examples were mostly found in the north of the older city. This was where many senior officials had previously lived, serving both the daily needs of the emperors residing within the Forbidden City and also the country's general administration. This had also been a more affluent part of the city where much commerce centered around Jishuitan and Zhonggulou.
I moved into a small room overlooking a beautiful garden courtyard surrounded by buildings in traditional architectural style. It faced south, receiving plenty of warming winter sunshine. There were no windows on its northern walls, for from that direction came the cold, freezing winds. Although this was not one of the city's ancient courtyards, it had been created in keeping with traditional design.
Over a two-year period, this room became an idyllic and peaceful place for me. It felt like a dream fulfilled most mornings when I would have tea and listen to traditional guzheng stringed music while sitting on the green wooden frames of a long corridor enclosing the garden. Harmony was enhanced by the songs of birds in the overhanging trees with no mechanical sounds coming over the wall separating the garden from the nearby alley. My cozy little room had a window desk where, when cold or raining, I could sit there to write, dream or look out into the garden. We had no Wi-Fi then, adding to the tranquility.
Most Viewed in 24 Hours
China Views