'Dissing boss' song goes viral, inspires discussion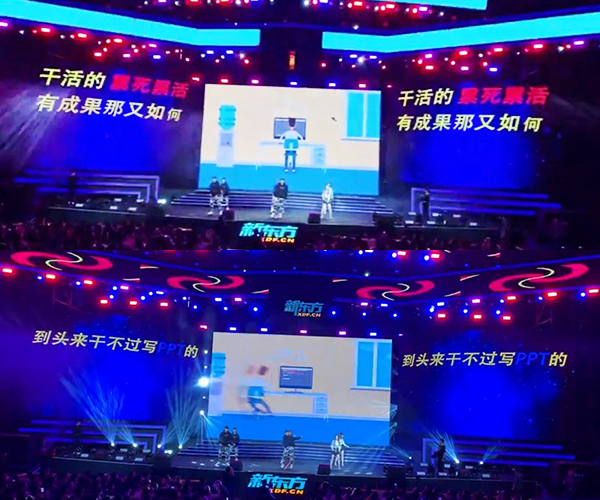 "Brown-nosers are entrusted with an important post, while plain dealers are desperate about promotion prospects."
"Giving a thumbs-up to boss's posts on social media is much more important than other agendas in the daily routine."
"Down-to-earth employees are undervalued compared with those who are good at giving presentations and writing PPTs,"
These are some of the lyrics from a song performed at the year-end party of New Oriental, China's English-language training giant.
The six-minute video, titled Being Myself, has gone viral on Chinese social media, reflecting typical bad tendencies in company practices, which has aroused a huge response from netizens.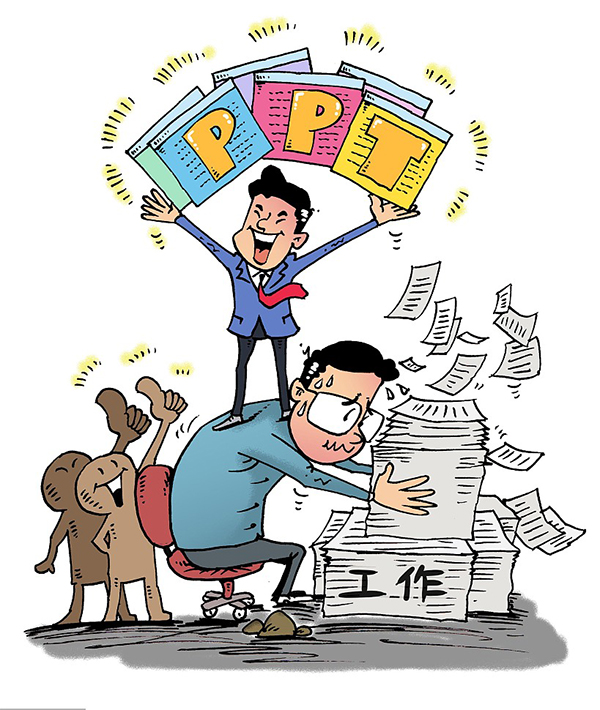 "The song gives expression to most normal employees' aspirations for company reforms," said Weibo user Zhen Aixin1456.
"The six singers are very brave to perform such a song at the company's year-end party, especially when most high officials are sitting in the front row," said user Huo Xingxing, adding "I am afraid those employees will be fired in the near future."
Luckily, instead of being fired, the six performers attained an extra bonus for "telling the truth."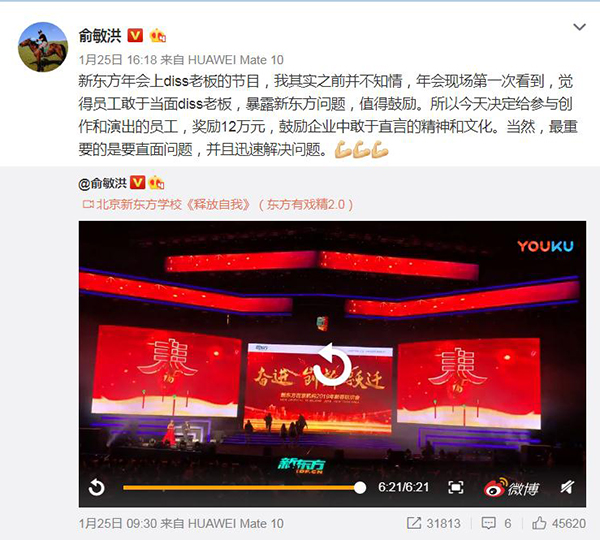 Yu Minhong, founder of New Oriental, said on his Weibo account that "it is encouraging to see employees complain about leaders."
"I have decided to reward the employees involved in the performance with 120,000 yuan ($17,779) to encourage the spirit of integrity in my company. Of course, the most important thing is to face the problems and solve them quickly," Yu added.
The song was adapted from the online hit Desert and Camel released in 2017. The original song focused on China's young generations' anxieties about life and the future.