Israel seeks to attract more Chinese guests
Share - WeChat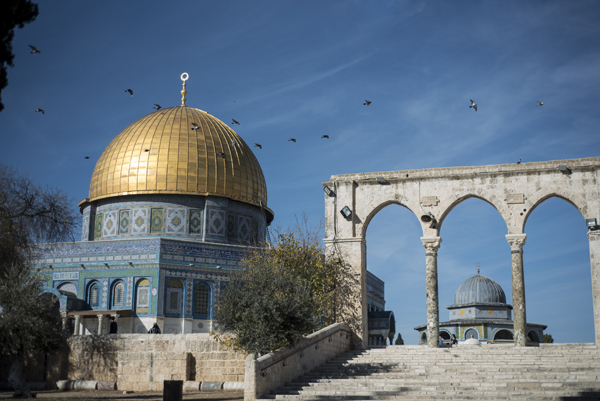 Israel is increasing its efforts to attract more tourists from China.
In 2015, the number of Chinese tourists to Israel was just over 30,000, while in 2017 and 2018, more than 100,000 tourists from China visited Israel.
One of the key reasons for the increase in Chinese tourists to Israel is the introduction of direct flights between the two countries.
There are currently direct flights from Shanghai, Beijing, Guangzhou, Chengdu and Hong Kong to Tel Aviv, with more direct flights expected to be launched in 2019.
Israel has also opened visa centers in Beijing, Shanghai and Guangzhou, with one more due to open in Chengdu. The centers will promote and expand Chinese tourism to Israel.
In addition, the Israeli Ministry of Tourism opened its second representative office in China in Guangzhou, with the first office already operating in Beijing.
The ministry says that, according to the United Nations World Tourism Organization, Chinese tourists are by far the top spenders.
Inside Israel, the ministry has taken steps to make the Chinese tourists feel more comfortable, such as bringing Chinese celebrity chefs to give cooking courses.
Moreover, Israel has increased the number of Chinese-speaking tour guides, launched a Chinese-language website, and provided signage, maps and other materials in Chinese at major tourist sites.
Also, many Israeli guides have traveled to China for the purpose of learning the language and culture of their potential Chinese clients.
Furthermore, Israel will soon launch WeChat and Alipay to facilitate access to digital payment for Chinese tourists.
Multiple-entry visas for up to 10 years are now available for Chinese visitors, instead of the previous three-month visas.
The procedures are part of the measures Israel has taken to remove obstacles that slow down growth of tourism from China.
"Israeli hotels have made changes for Chinese travelers," says Zohar Marom, head of the incoming division at Amsalem Business Travel, the largest privately owned travel company in Israel.
Marom says that the Israeli tourism industry puts a lot of effort into making Chinese guests feel at home, including "a Chinese breakfast corner" in many hotels.
Some hotels offer Chinese TV channels and Chinese tea. And tourist sites have started to offer brochures in Chinese and Chinese-speaking guides.
Staffers at some major retail stores are learning to speak Chinese to showcase the features of the products to the Chinese tourists, says Ayal Segal, a regional manager at Kayak.com, a global online travel company.
According to Israeli tourism authorities, Chinese tourists prefer their first visit to be the "must-see" places, such as Jerusalem, the Dead Sea and Tel Aviv. They also like to visit historical sites they have read about in books.
The Chinese find many similarities between themselves and the Israelis, especially in the open nature of communication and culture, the authorities say.
In addition, Chinese tourists are fascinated by Israeli innovation, technology and education, as well as a curiosity about spirituality and Jewish wisdom.
A significant portion of the worldwide diamond industry is housed in Israel, and it creates an opportunity for Chinese customers to purchase discounted jewelry, Segal adds.
Israel attracted more than 4 million tourists in 2018, which injected about $6 billion into the Israeli economy