Canadian ambassador sacked for speaking his mind
Share - WeChat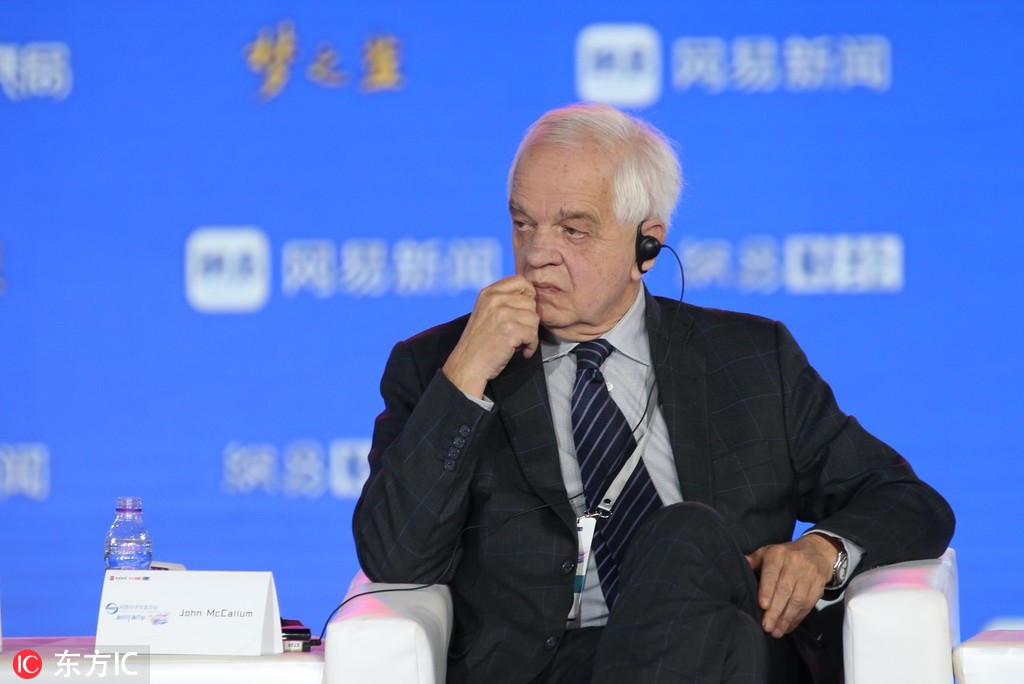 The resignation of Canadian Ambassador to China John McCallum has further demonstrated the political motives behind Ottawa's detention of Huawei Chief Financial Officer Meng Wanzhou, said those familiar with the matter.
Canadian Prime Minister Justin Trudeau said in a statement on Saturday that, "Last night I asked for and accepted John McCallum's resignation as Canada's ambassador to China." The statement did not specify the reason for McCallum's removal.
Ruan Zongze, executive vice-president of the China Institute of International Studies, said McCallum's resignation was due to McCallum's "relatively objective" comments over the extradition of Meng to the United States — and his remarks seem to be not "politically correct" in Canada regarding the case.
McCallum came under fire earlier last week for comments about the extradition case that he made to Chinese journalists in Toronto. He said Meng had a strong case to fight extradition to the US, and listed several arguments he believed could help her with her case.
On Thursday, McCallum said in a statement that he "misspoke" on Meng's case. Trudeau stood by McCallum then and argued that replacing McCallum would not help the present difficult situation Canada and China are involved in over the escalating tensions and crisis following Meng's arrest.
However, the resignation came after McCallum was quoted in StarMetro, Vancouver edition, on Friday as saying it would be "great for Canada" if the US drops its extradition request against Meng.
Meng was arrested in Vancouver at the request of the US on Dec 1 and has since been released on bail. The US Department of Justice said it would pursue extradition of Meng from Canada.
Ruan said McCallum's removal is evidence of political manipulation over Meng's case, which runs counter to the rule of law that Canada claims to abide by regarding the case.
State Councilor and Foreign Minister Wang Yi said at a media briefing in Rome on Friday that some countries' attempts to discredit and contain Chinese high-tech companies like Huawei by leveraging their state power are "unfair and immoral".
Wang urged other countries to guard against such bullying practices.
Contact the writers at caodesheng@chinadaily.com.cn