Illegal data collection by apps targeted
Share - WeChat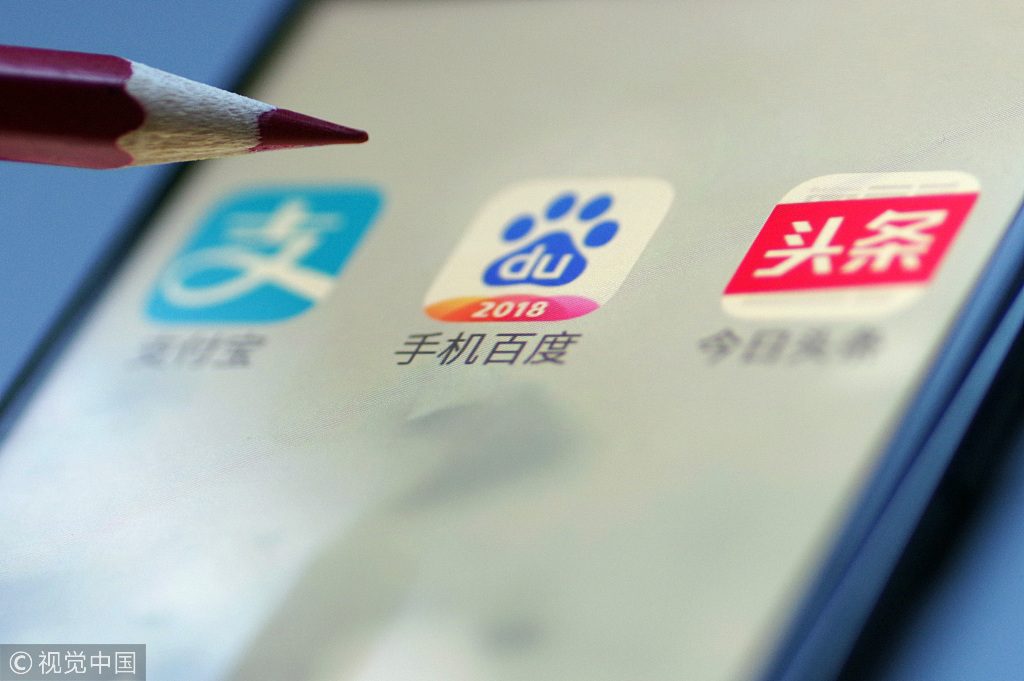 Campaign to ensure operators strictly abide by cybersecurity regulations
Internet watchdogs in China are inspecting smartphone applications to determine if they illegally or excessively collect users' information. The move is expected to better regulate the industry and protect privacy.
Apps that offer services such as ordering food and help with health issues, navigation or car hailing are the main targets in the campaign, which will last to the end of December, according to a statement by the Cyberspace Administration of China, the Ministry of Public Security, the Ministry of Industry and Information Technology and the State Administration for Market Regulation.
App operators are required to strictly abide by the Cybersecurity Law and avoid collecting data unrelated to services they offer. Data collection and procedures should be explained to consumers in a straightforward way and their permission should be obtained, the statement said.
Yang Chunyan, an official from the Cyberspace Administration of China, told a news conference on Friday that this year they plan to review about 1,000 apps with large numbers of users or that offer services closely related to peoples' daily lives.
Four organizations, including the National Information Security Standardization Technical Committee and the Cyberspace Association of China, will evaluate these apps first to determine whether there is excessive collection or use of data and whether operators force consumers to provide personal information.
Problematic cases will be transferred to law enforcement authorities, and violators will be required to change their practices or have their business license revoked. Those suspected of crimes will also be handed over to authorities, according to the statement.
Apps that pass inspection will be given verification certificates and be recommended to consumers, it said.
"The crackdown is being conducted amid rising violations of excessive or illegal collection of consumer data," Yang said.
Last year, 160,000 apps were reviewed by officers with industry and information technology departments nationwide, and 191 were removed from online app stores. Thirty-nine app operators were ordered to halt excessive or illegal data collection practices, according to the Ministry of Industry and Information Technology.
Also, police apprehended over 13,000 people suspected of illegally collecting, stealing or purchasing personal data last year, Zhong Zhong, an official from the Ministry of Public Security, said on Friday. Zhong added that the fight against data-related crime will be strengthened this year.
Li Yuxiao, secretary-general of the Cybersecurity Association of China, said such an intensive inspection will help make app operators better aware of their duties and maintain market order.
Li also said the campaign will help clarify the duties of each agency, which will make enforcement of the Cybersecurity Law more effective.
The crackdown is "urgent and essential", said Kong Yiying, 30, from Guangdong province. "Apps are bundled with my life," she said, especially online shopping and food ordering apps, which are services she uses every day.
"Some data collection is necessary, such as home addresses for food delivery, but some are not," she said. "For example, if an app asks me to provide an extra contact person and his or her phone number for a food order, that's too much."
Besides data collection, regulation of app operators' use of collected data is also a must, Kong said.