No chill felt in Alaska's trade with China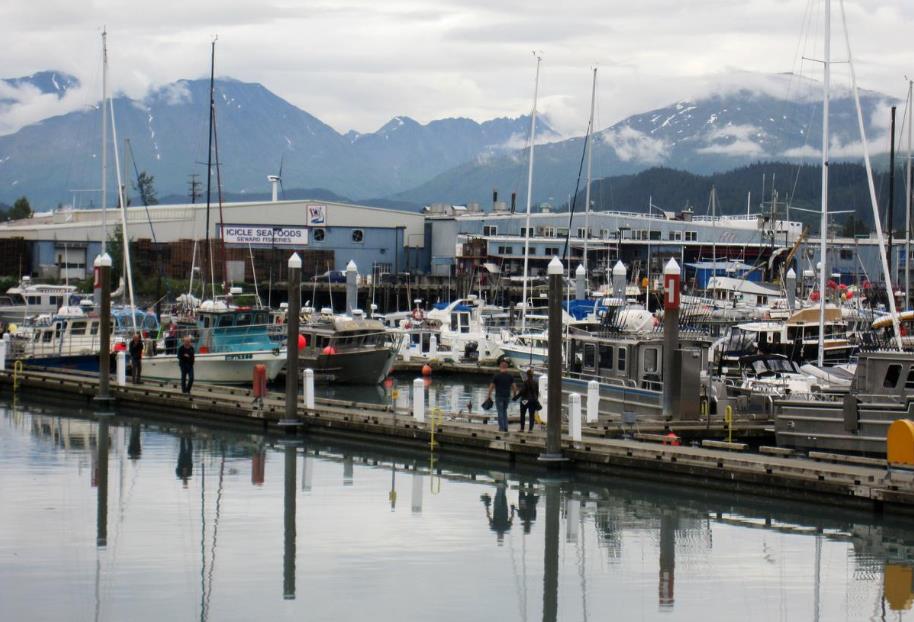 A trade partnership that took shape between China and Alaska around eight years ago is gaining traction as more opportunities emerge in tourism, natural resources and seafood.
That was the general sentiment during the 13th Annual Alaska-China Business Conference on Thursday, hosted by World Trade Center Anchorage (WTC Anchorage) and attended by around 60 representatives from across different sectors.
The conference is the only annual congregation of business and government entities involved in trade and commerce between Alaska and China, its organizer said.
"What we've been talking about in this conference for the past 12 years is that the relationship with China will continue to grow; that's true on the export side, they have became our No 1 customer," said Greg Wolf, executive director of WTC Anchorage.
Alaska's exports to China started at around $100 million in 2000 to 2001, and have grown to $1.4 billion in a decade, Wolf said. Then in 2011, China officially became the top trading partner to the northwesternmost US state.
"We have never had a trading partner where the export has grown that fast, to those heights," he said. "Japan moved fast, but never this fast. Korea moved fast, but never this fast."
Chinese Consul General in San Francisco Wang Donghua encouraged businesses in Alaska to take advantage of the state's geographical proximity to China and China's growing appetites for natural gas, clean energy and fresh seafood.
"We are very happy with the pace that the cooperation has been developing, but if you look at the size of the trade between our two sides, I would say the geographical advantage between our two sides has yet to be fully exploited, and the potential for cooperation has yet to be fully explored," he told the attendees.
"We are ready to work with friends of Alaska and to translate the potential for cooperation for real benefits," Wang said.
US Senator Lisa Murkowski, who was unable to attend due to a scheduling conflict, echoed Wang's statement through a Skype video.
"Trade between Alaska and China has grown significantly over the past decade. I think the outlook continues to be positive, even despite some of the current tariff issues … things are good between Alaska and China," she said.
"We see the potential, and we need to seize the opportunity for continuing growth in timber, seafood, and for a new frontier of oils, natural gas, tourism, cultural exchange and many others," she continued.
According to the US Census Bureau, Alaska exported $1.32 billion worth of goods to China in 2017, or 26.8 percent of Alaska's total global exports.
Among the top commodities are natural resources like zinc, lead, gold mineral ores, petroleum byproducts, as well as Pacific salmon, sockeye salmon, Alaska pollock fillets and cod.
Hannah Lindoff, director of the International Marketing Program at Alaska Seafood Marketing Institute (ASMI), said the trade tension between the US and China has created confusion for the industry and its customers, but the Chinese market continues to be a priority for Alaska.
"It's a very important market to us, and we've been there for 20 years, and we want to stay there," she said.
She said Chinese millennials, who have demonstrated a great appetite for luxury and premium goods, have emerged as a key consumer group for Alaskan seafood.
In addition, ASMI China has partnered with five e-commerce platforms, such as JD, SF Express and Tmall.com, to sell 300,000 kilograms of Alaskan seafood, or $6.12 million worth of products, in fiscal year 2018.
"We are going to stay strong in China. We are not going to change our program based on what is happening," she said.
Jillian Simpson, vice-president of the Alaska Travel Industry Association, said Alaska has seen a surge of visitors from China in recent years.
"The number that we officially have from the Alaska Visitor Statistics Program for China is about 5,000 visitors from China for summer, but really, talking to any of our tour suppliers, we know that it is a very, very conservative estimate," she said. "We think it's double or triple that."
The conference also presented opportunities for US-China cooperation on the local level.
Lyu Kun, chief representative of the Qingdao Center for Business & Commerce (USA), said she was attending the meeting on behalf of Qingdao Municipal Government.
"As the key city of Sino-US local economic and trade cooperation designated by China's Ministry of Commerce, Qingdao is focused on building an innovative pilot base to deepen China-US local economic and trade cooperation," she said.
Jon Faulkner, deputy commissioner of Alaska's Department of Commerce, extended Governor Mike Dunleavy's welcome to the Chinese delegation.
"You can expect from this administration a very, very business- friendly environment. We welcome you, we welcome the investment," he said.
Contact the writer at teresaliu@chinadailyusa.com