Britain's Prince's Trust charity refuses to accept Huawei donations
Share - WeChat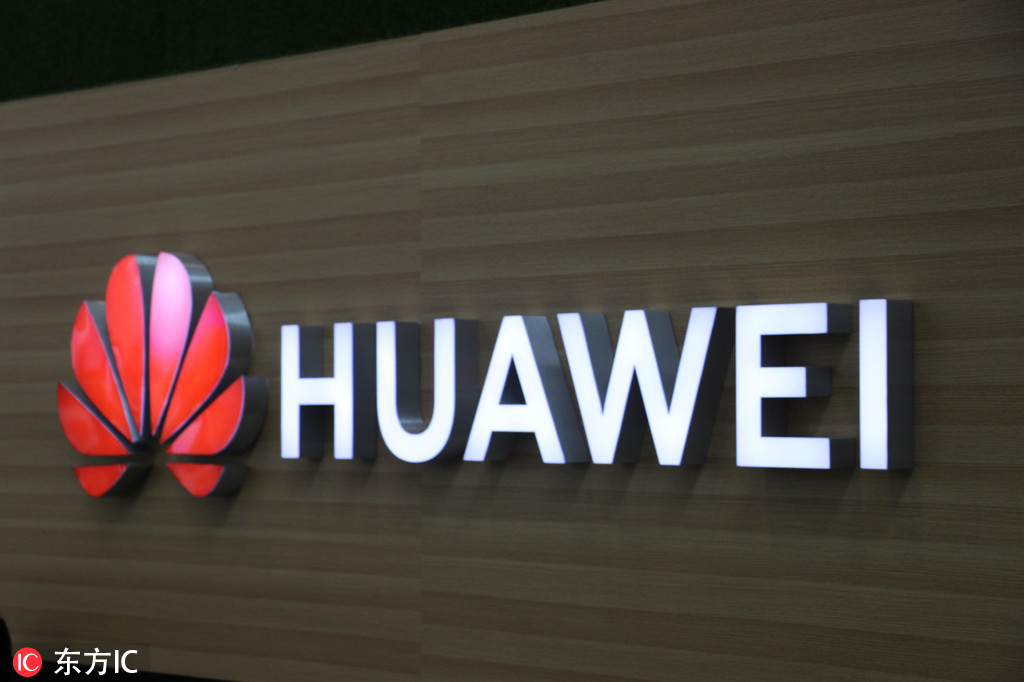 One of Britain's largest charities with royal backing, The Prince's Trust, said on Thursday it will no longer accept donations from Huawei, a decision it says it made to protect its reputation as the multinational Chinese conglomerate comes under attack.
Leading British experts said charity's decision was "a pity" and something that will harm the telecommunications equipment company's reputation in the United Kingdom, but they also noted the charity was faced with a tough decision.
"I think informed people will understand that the charity is in a difficult situation and is simply trying to avoid becoming in embroiled in a toxic debate," said Peter Williamson, an honorary professor of international management at Cambridge Judge Business School.
Christopher Bovis, a professor of international business law at the University of Hull, agrees.
"By stopping taking donations, it has not rejected Huawei," he said. "Instead, it just wants to stay neutral amid a political debate."
The Prince's Trust's decision came a week after the University of Oxford decided to stop taking donations, or accepting research funding, from Huawei, a high-profile announcement that pushed Huawei into the media spotlight. However, several leading British universities, including Surrey, Manchester, and Imperial, subsequently confirmed their continued partnerships with the company.
The Prince's Trust made its decision after its ethical fundraising committee reviewed the Huawei partnership this week. A spokesman said: "At present, we are not accepting new donations from Huawei in light of public concerns. Future donations will continue to be reviewed by our ethical fundraising committee."
Huawei said it was "disappointed" by the decision.
"We regret that decisions of this sort are being taken as a result of ill-informed and unfounded discourse about Huawei," a company spokesman said.
The Prince's Trust was founded in 1976 by Prince Charles to raise money for projects aimed at improving the lives of disadvantaged young people in the UK. Huawei started supporting the charity a decade ago. Since 2007, it has donated 490,000 pounds ($638,000) to fund support programs that help young people in the UK participate in education, employment,and training.
The protectionism pressure on Huawei that originated in the United States has, in recent months, escalated and spread to the UK and continental Europe.
Gavin Williamson, the UK's defense secretary, and Alex Younger, head of the UK's Secret Intelligence Service, recently urged the UK government to decide whether it is comfortable with Huawei providing equipment for UK phone networks.
Some observers believe Huawei has been unfairly targeted, especially in light of the fact that it has never been caught up in a cybersecurity-related incident, anywhere in the world.
Peter Williamson, the honorary professor at Cambridge Judge Business School, said: "The difficulties (Huawei) faces are purely political – a feeling in some countries, especially the US, that China should not be able to lead new technologies such as 5G mobile. I am afraid, that this is not a one-off incident but rather reflects that some powerful people in Western countries fear China's rise."
He said it has been difficult for Huawei to respond to criticism of it because the allegations have been so generic.
"Huawei's critics only talk about 'concerns' and unspecified risks, so they are difficult to refute," he said. "It is hard to participate in, and really influence, a nasty public relations war that is based on emotion, fear, and prejudice, rather than facts."
Bovis agreed, adding that he believes Huawei should not be discouraged by the temporary cut of ties with Oxford University and the Prince's Trust. He said the company should focus its energy on demonstrating the security of its equipment to industry partners and governments around the world.
"What Huawei has experienced is unfortunate," Bovis said. "It should take a persistent and professional attitude to demonstrate the high standard of its equipment and services, to withstand the difficult allegations and prove its strength over time."