The history of China, told in postcards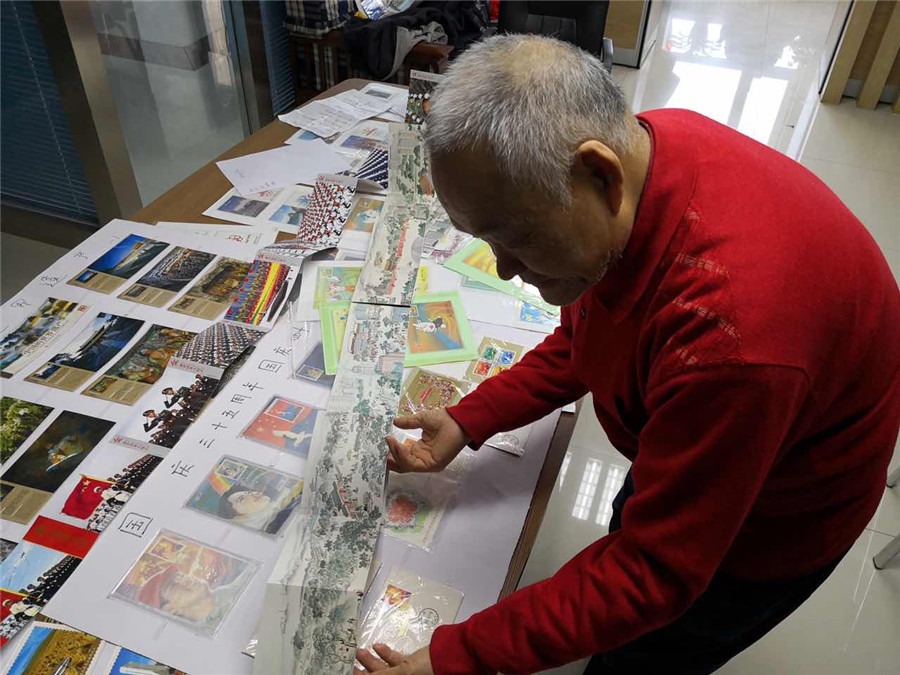 A retiree's collection of more than 6,000 postcards illustrates vividly China's history and radical transformation over the past decades.
Kong Xiangming, 70, a retired electrical engineer from Changchun, capital of northeastern China's Jilin province, has collected more than 6,000 postcards over the past 48 years.
These postcards cover a wide range of themes, like China's reform and opening-up, the Beijing 2008 Olympic Games, and anniversaries celebrating the founding of China.
"I bought the first set of postcards, which features the landscapes of Yan'an, Shaanxi province, in 1971," he said. "I was so excited to see China's revolutionary cradle on the postcards and began to collect different postcards since then."
Whenever he arrives in a new city, Kong will go to the local post office to seek new postcards.
"I feel quite proud that I have visited all provinces, autonomous regions and municipalities in China, and gotten to see the picturesque landscape of our country, as well as obtaining distinctive postcards,"he said. "All my friends and relatives know my interest in collecting postcards and when they travel to other cities, they buy me postcards as presents."
"I enjoy immersing myself in the postcards, as they record history and development," he said, adding that he will continue adding to the collection.