Grace Chen show explores women's inner beauty, strength
Share - WeChat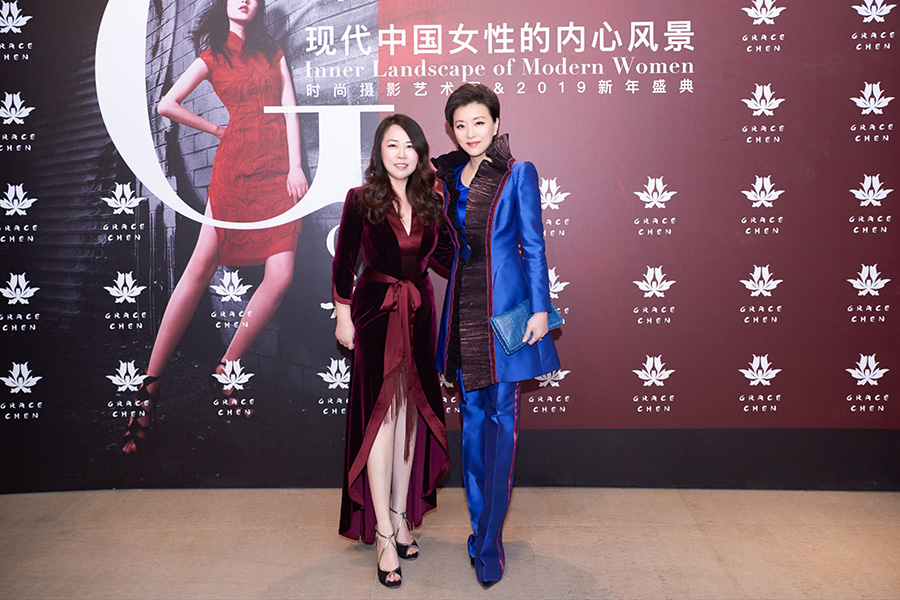 Under the theme of "Exploring the inner landscape of modern Chinese women", 2019 Grace Chen Fashion Photography Art Exhibition & New Year Ceremony was unveiled at Sanlitun's Chao Hotel on Jan 19.
More than 1,000 fashion shoots went on display with over 100 guests participating in the event.
Chinese designer Grace Chen, or Chen Yehuai in Chinese, shared her views on the event.
"The preparation for exhibition felt surreal. Life is wonderful, and what you have experienced will gradually become part of yourself, and I really like the feeling of creation and want to share the feeling with everyone," said Chen.
"We are swamped with busy life and tend to forget that everyone is a unique creator, forgetting the inner vitality and the pursuit of beauty in our heart," she added.