World sees rise of 'One' population
Share - WeChat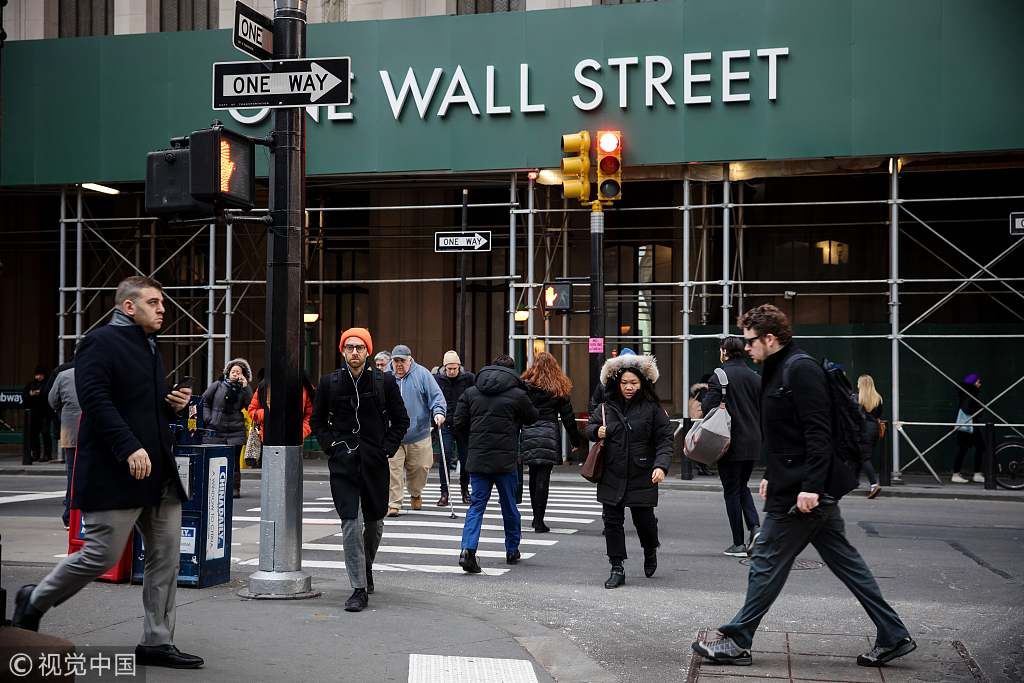 More young people are choosing to be single rather than rush into marriage
For Ashely Gray, a 26-year-old web developer living on the Upper West Side of Manhattan, the best time of her day is in the evening after a long and tiring day at work - and when she is alone.
"I will cook my own dinner - I can eat whatever I want, I will go to the gym, then get beers and watch my favorite shows on Netflix," said Gray, who has been single for about 5 years after breaking up with her college boyfriend. "Or I can choose to hang out with my friends."
She said she likes being responsible only to herself and not having to compromise for anybody.
"I just feel like I'm happier and more myself (when I'm alone)," Gray said, adding she's also very busy with advancing her career, so she doesn't want to spend extra time taking care of a partner or children if she gets into a relationship or gets married. "So, I think I won't get married until I'm 33."
Like Gray, more women and men in the United States are choosing to stay single. This is also happening around the world.
Globally, the highest rate of singles is in Sweden, where more than half of all households are single, the European Union's number-crunching agency, Eurostat, reported in 2017. It is followed by Denmark, Finland and Germany, which all have more than 40 percent one-person households.
At the same time, the single, never married population aged 16 years and over in England and Wales increased by 3.9 million from 2002 to 2017 while the number of married only increased by 1.2 million over the same period, according to UK Census reports.
Although the singles rate in China is only 14.6 percent, due to its enormous population, it now has the largest single population in the world - about 200 million, the People's Daily reported.
In 2017, the US Census Bureau reported that a record number of adults in the US were not married. There are more than 110 million people divorced or widowed or have always been single. That's more than 45 percent of all US citizens aged 18 or older. At the same time, the age of marriage is also rising for people who did marry, according to the data.
Reasons for being single vary for each person, but according to experts, one major reason behind the growth is that marriage isn't viewed as it once was.
According to the census report, more than half of the participants in a nationally representative sample (55 percent) said that getting married was not an important factor for becoming an adult. The same percentage also said that having a child was not an important milestone of adulthood.
"Decades ago, people often waited (or tried to wait) until marrying before having kids, having sex, or buying a home," said Bella Depaulo, a social scientist at the University of California, Santa Barbara. "Now those possibilities are readily available outside of marriage."
The author of Singled Out: How Singles Are Stereotyped, Stigmatized, and Ignored said people are also start to see the positive aspects of living single, such as freedom to pursue their passions.
Age of first marriage
Another factor contributing to the growth of the singles population in the US is that for some the age for getting married is getting older.
As of 2017 the average age of first marriage for women was about 27 and a half, while it was 29 and a half for men. Demographers estimate that about 80 percent of US citizens will marry at some point in their lives. That's much lower than the 95 percent who married in the 1950s and 1960s, according to Stephanie Coontz, a marriage historian and author of Marriage, a History: How Love Conquered Marriage.
"But it doesn't mean marriage is dead," she said. "It just means that marriage is no longer the only place where people make all their major financial and personal decisions, or incur obligations to others." She added that expectations for marriage - especially for women - are much higher than in the past, and options outside of marriage are greater.
"First of all, I haven't met my Mr. Right. Also, I'm responsible for my own finances - I have to pay my rent and my student loans every month," said Michelle Yu, a recent graduate from the University of Southern California, who just started her first job in a publishing company in Los Angeles. Yu has been single for more than four years.
"So, if my partner also has a ton of student loans or is in a bad financial situation, I'd rather be alone," said Yu. "Now, I can manage my own money and I'm saving to buy an apartment in my neighborhood, I like to do that at my own pace."