Food courier pay ranks alongside some white collars
Share - WeChat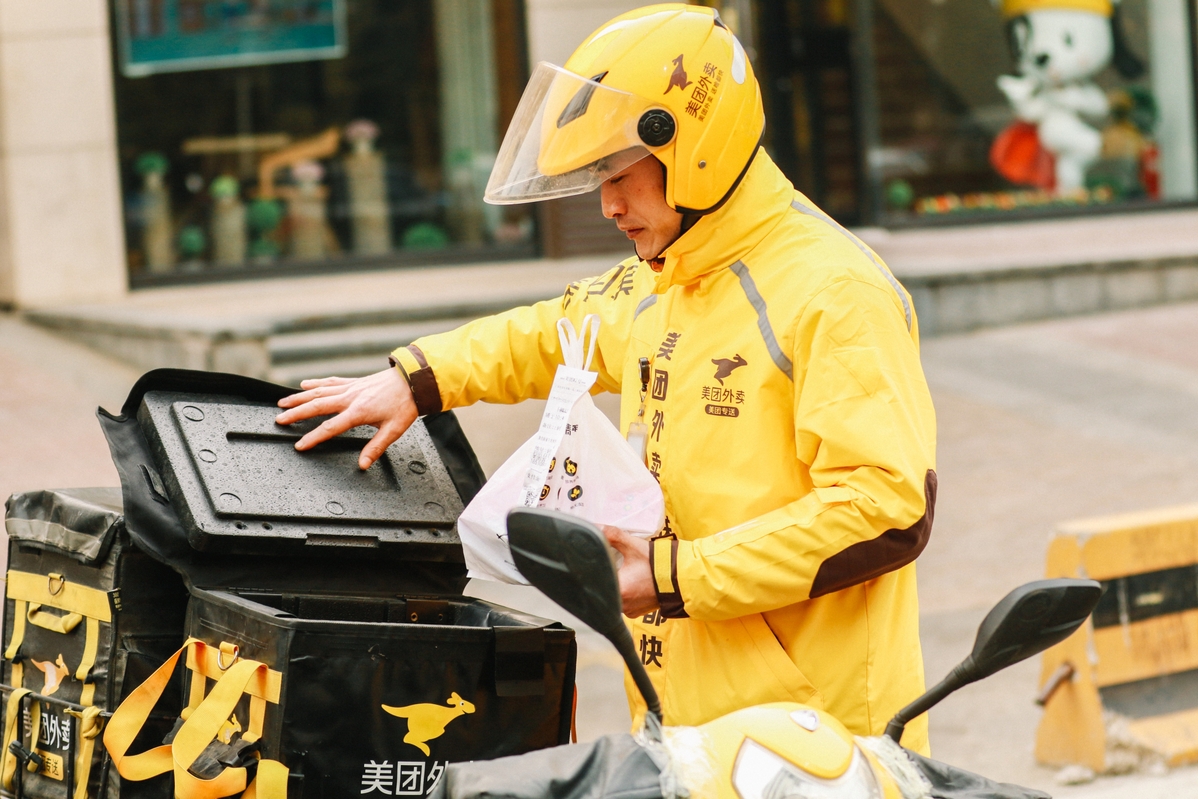 The average monthly salary of food couriers in China last year was 7,750 yuan ($1,141), even higher than some white-collar jobs, according to a report from the country's leading life services platform, 58.com.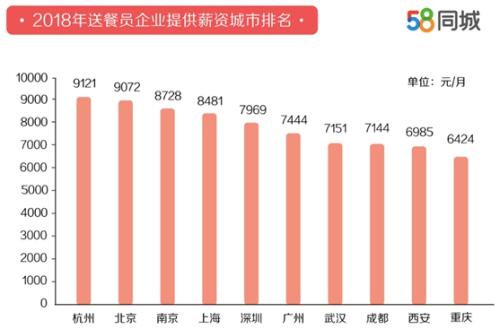 The report released on Monday shows that food couriers in Hangzhou city of East China's Zhejiang province lead the way with a monthly salary of 9,121 yuan, followed by Beijing, Nanjing and Shanghai with 9,072 yuan, 8,728 yuan and 8,481 yuan, respectively.
Currently, the demand for food delivery workers exceeds the supply, and enterprises are eager to hire more. Food couriers are actually paid more than they expect, mainly because their overall income is higher than that of other occupations, such as administrative and clerical positions, the report said.
The report also shows that China's first-tier cities and new first-tier cities had the most demand for and supply of professional talents. The top 10 cities with the highest demand for delivery drivers are Beijing, Shanghai, Shenzhen, Guangzhou, Chengdu, Chongqing, Nanjing, Wuhan, Hangzhou and Xi 'an.