Readiness to manage risks called key task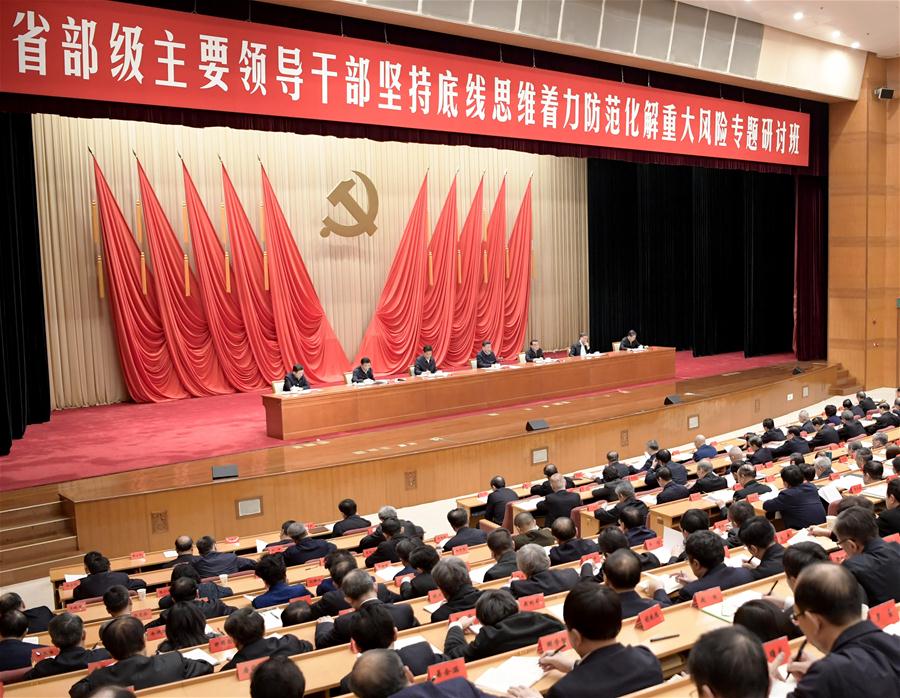 Local authorities and various departments should adopt effective measures to stabilize employment, the financial sector, foreign trade, foreign capital, investment and expectations to ensure the economy performs within a reasonable range, he said.
He also called for efforts to accelerate the establishment of a comprehensive online governance system and promote governance of the internet in accordance with the law.
Security in science and technology is an important part of national security, making it crucial to refine the national innovation system, he said.
Efforts to improve weak links must be accelerated, Xi added.
Xi also required more efforts in strategic research, judgment and arrangements in major innovation areas. The planning of national laboratories should be accelerated and the national key lab system should be restructured.
The coordination and organization of major tasks in science and technology that are related to national security and the overall situation of economic and social development should be stepped up, as well as development of national strategic scientific and technological forces, he said.
Legislation in areas such as artificial intelligence, gene editing, medical diagnosis, self-driving cars, drones and service robots should be accelerated, he said.
Xi also brought attention to efforts to enhance the sense of gain, happiness and security among the public, saying that concrete and quick efforts should be made in both safeguarding the legitimate interests of the people and cracking down on crime.
The campaign against organized crime should see continuous progress to maintain high pressure on criminals, he said.
The country's interests overseas must be better protected, and the safety of major overseas projects as well as people and institutions overseas should be ensured, he said.
Xi also warned against the risks of sloppiness, a lack of capacity and being out of touch with the public as well as the risk of corruption for the Party.
The Party's fight against corruption has not seen complete victory, and there should be an unwavering determination for zero tolerance for corruption as well as unremitting efforts in the fight against corruption, he said.