'Open, candid, friendly' exchanges fuel ties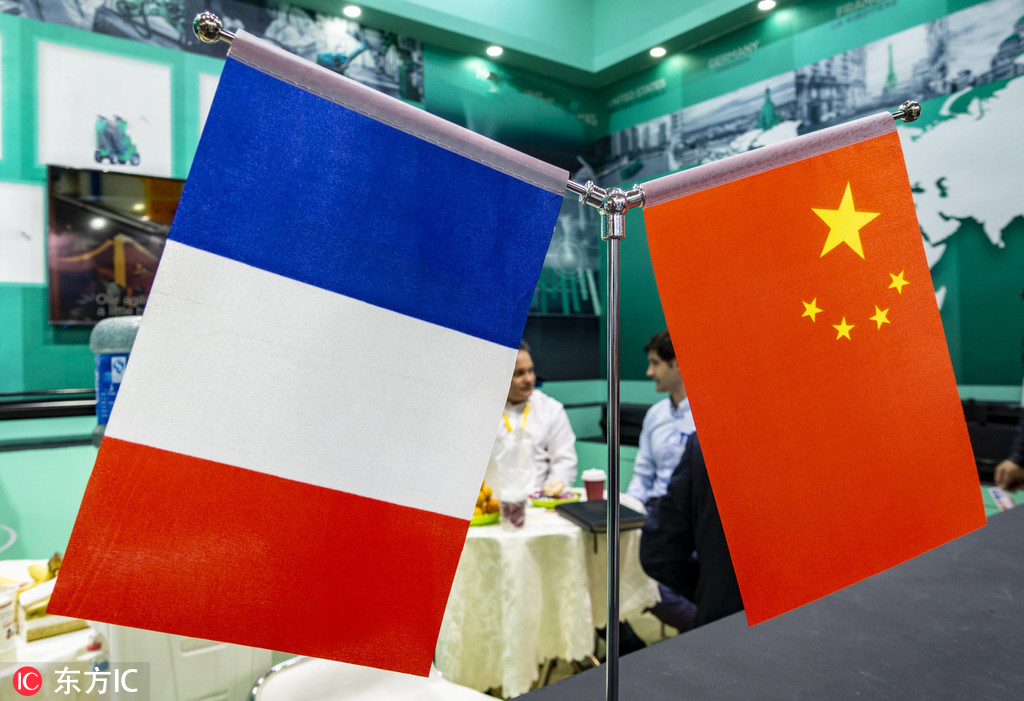 France will work with China to promote their "open, candid and friendly" exchanges and cooperation as the two countries commemorate this year the 55th anniversary of the establishment of their diplomatic ties, French Ambassador to China Jean-Maurice Ripert said.
Both countries will hold a series of activities to celebrate the event starting this week, the French diplomat said in a recent interview in Beijing.
Ripert said France and China have a very good cooperative relationship on the basis of mutual respect.
Since French President Emmanuel Macron visited China in January last year, cooperation between the two countries has expanded in fields ranging from nuclear energy, aerospace and aviation, agriculture to innovation and sustainable development industries, health and sciences, he added.
Ripert said the first China International Import Expo, in Shanghai in November, showcases China's political willingness to expand opening-up, and that his country will participate in the annual event this year.
France will also have a high-level representative at the second Belt and Road Forum for International Cooperation in Beijing in April, he said, adding the two countries are planning third-party cooperation with some African nations to develop projects on sustainable development and green economy on the African continent.
As both countries are permanent members of the United Nations Security Council, France will continue to strengthen cooperation with China within the UN on major challenges arising from climate change and counterterrorism to promote sustainable growth, Ripert said.
The two countries are firmly opposed to unilateralism and protectionism, Ripert said, stressing the importance of upholding a rules-based multilateral system with the UN at the core.
This year also marks the 100th anniversary of the Chinese Diligent Work-Frugal Study Movement, a series of work-study programs that brought Chinese students to France to work in factories to pay for their study of French culture and Western science. Among the participants were former Chinese leaders such as Zhou Enlai and Deng Xiaoping.
The French embassy in Beijing will hold activities to commemorate the 100th anniversary of the program, which was of special significance for China-France relations, Ripert said.
The movement 100 years ago displays the spirit of openness of the Chinese people, the ambassador said, highlighting the importance of people-to-people exchanges in enhancing the relations.
Last year, about 2.2 million Chinese tourists traveled in France, and more than 37,000 Chinese were studying there, the ambassador said.